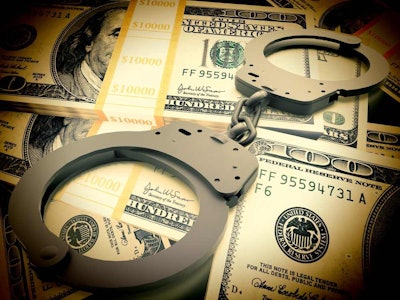 The Department of Transportation's Office of Inspector General recently announced court activity in two trucking-related crime investigations. Here's a summary of what happened with each:
Ohio man charged for giving fraudulent overweight state permits
A criminal complaint was filed Jan. 27 charging Shadd Hiles, the owner of Permit Guys Consulting in Crooksville, Ohio, with false statements and wire fraud.
The charges are related to a scheme to defraud over-the-road trucking companies by providing fraudulent overweight state permits, DOT OIG reports.
Permit Guys Consulting served the trucking industry by obtaining overweight permits required for each state along a carrier's intended route. Hiles allegedly defrauded OTR trucking companies by providing falsified permits, which were sent via wire communication in interstate commerce, OIG says.
Mass. Man charged, convicted for illegal operation of transportation service
Wilking A. Mateo Santana, of Springfield, Mass., was charged Jan. 29 and has pleaded guilty to 12 counts of illegally operating a transportation service in violation of federal motor carrier safety laws, OIG reports.
Santana employed drivers and operated a van service between Springfield and New York City under the names of Santana Xpress, Inc. and Santana Busline. The companies were regulated by the FMCSA.
In 2012, FMCSA ordered Santana out-of-service after inspections uncovered numerous safety violations, OIG says. The indictment alleges that in 2012 and 2013, he continued to operate the van service after having been determined to be unfit to operate safely.