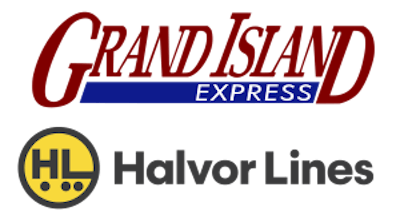 Stay Metrics announced that Grand Island Express and Halvor Lines are now using a custom-fit driver rewards, research and engagement platform from Stay Metrics to enhance the workplace experience of their drivers.
Grand Island Express and Halvor Lines are current finalists for the 2016 Best Fleets to Drive For survey and contest produced by CarriersEdge in partnership with the Truckload Carriers Association. Each year, the program recognizes 20 for-hire motor carriers from across North America for providing a superior workplace environment for drivers.
Two overall winners — one from the 10 largest finalists and one from the 10 smallest — will be revealed during the Truckload Carriers Association's Annual Convention, March 6-9, at the Wynn Las Vegas Resort.
"Grand Island Express and Halvor Lines are already very good at what they do, and the results are evident in their industry-leading driver satisfaction and retention rates," said Tim Hindes, chief executive officer of Stay Metrics. "Engaging with Stay Metrics is a go-forward strategy to be even better and continue to outperform their peers in the trucking industry."
Grand Island Express (GIE), headquartered in Grand Island, Neb., provides dry and refrigerated truckload service nationwide. The family-owned business has been a finalist in the Best Fleets to Drive For contest for five consecutive years.
"Grand Island Express is committed to our drivers. The Stay Metrics suite of surveys provides numerous opportunities for driver feedback, especially during our orientation and onboarding processes. The GIE custom-branded rewards platform provides an evidence-based program to reward and recognize drivers in ways that align with our business strategy," said Andrew Winkler, vice president of operations.
Halvor Lines, based in Superior, Wis., operates more than 400 trucks and provides refrigerated, dry and flatbed transportation service in the United States and Canada. This year marks the fourth consecutive time Halvor Lines was named as one of the 20 Best Fleets finalists.
"Halvor Lines is very excited to partner with Stay Metrics. We believe their service will continue to increase our driver retention rates, add to driver performance, and give us a dimension that will put us above our competition. Most importantly, Stay Metrics will give our drivers an incentive system they can be excited for," said Bonnie Ramsay, chief information officer.
The custom-branded online rewards, recognition and driver engagement platform Stay Metrics administers for clients is offered separately or as part of a full suite of services. The full suite includes driver surveys, interviews, data analytics, predictive modeling and custom research designed to help motor carriers attain their financial goals while improving the work-life experiences of drivers.