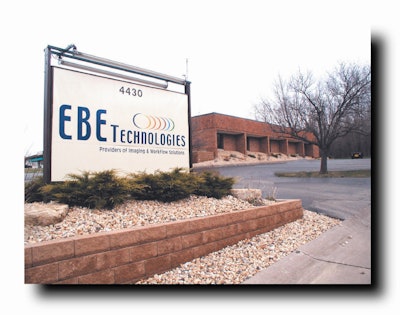 EBE Technologies, a provider of enterprise automated decision support (ADS) applications for the transportation and logistics industry, has launched the SHIPS Vehicle Maintenance Solution (VMS).
The company describes VMS as an integrated suite for carriers to manage all aspects of their internal or outsourced maintenance operations to make sure trucks, trailers and other equipment get serviced in the most cost effective, efficient and timely manner.
Through the application, personnel can manage parts warranty information, asset deprecation, DVIR citations and personnel certifications to ensure that staff are making the right decisions and avoiding unnecessary equipment downtime. VMS can be configured for carriers that utilize their company owned repair shops or outsource their repairs.
VMS incorporates EBE's other workflow applications for purchase order processing, price sourcing, roadside inspection monitoring and dispatch. As a web based application, information can be shared among team members in real-time.
"With all of the challenges that are associated with fleet maintenance, it is becoming more important for trucking companies to utilize an automated solution," stated Larry Kerr, President, EBE Technologies. "This application takes advantage of EBE's 'manage by exception' workflow methodology, mobile workforce and integration capabilities while linking critical data points between the drivers, dispatch, mobile communications and accounting systems."