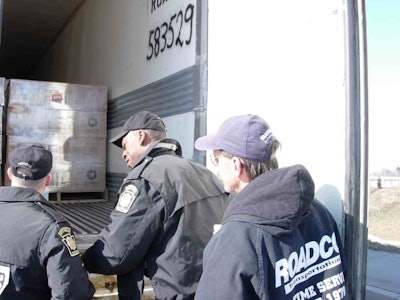 When the Federal Motor Carrier Safety Administration launched its Compliance Safety Accountability program in December 2010, it was the dawn of a new era for fleet maintenance managers. The new safety measurement program sharpened the agency's focus on targeting poor-performing fleets for intervention, and possibly out-of-service orders.
In many of CSA's Behavior Analysis and Safety Improvement Categories – such as Unsafe Driving and Drug & Alcohol – the driver is directly responsible for compliance. For the Vehicle Maintenance BASIC, however, a fleet's maintenance program is put under the microscope.
Violations related to lights, brakes and tires are the most commonly cited at roadside inspections. With the exception of proper pre-trip and post-trip inspections by the driver, all of these fall under the purview of the maintenance team. Developing a maintenance strategy to deal with these and other CSA-related issues can help improve a carrier's scores.
Here are 5 tips from some of the leading fleet maintenance professionals in the industry today to help you develop and maintain a proactive maintenance plan.
Tip 1: Get specific on your preventive maintenance checklist
Be as detailed as possible when wording the instructions on a preventive maintenance checklist, says Darry Stuart, president and CEO of DWS Fleet Management Services.
"If you look at the average PM checklist, it just says, 'Check brakes,' but what does 'check' mean?" asks Stuart. "The term 'check' or 'inspect' means different things to different people and is widely interpreted." Unclear wording on PM checklists increases the likelihood that a technician inspection won't be thorough.
"Take brakes," says Stuart. "A proper PM sheet should include proper stroke dimensions, instructions on checking bushings and slack adjusters. It helps them hone in on what they should be looking for so it's not up to interpretation."
Tip 2: Develop consistency among maintenance facilities
Stuart also offers advice for fleets with maintenance operations at multiple locations. "CSA forces fleets to make sure they have consistency," he says. "If you have a fleet that has eight service locations, I guarantee you by the time you get to the eighth one, consistency doesn't exist."
Stuart recommends working closely with maintenance managers across a company's terminals to ensure consistent procedures are followed, creating a culture of pride in proper PM programs.
Stuart also cautions fleets that rely too heavily on independent maintenance providers, saying their business model is focused on volume. "The fact is that service is often 'Wham, bam, thank you ma'am,' " he says. "They probably face the same problems with an ambiguous PM checklist.
"If you are doing a quality PM inspection within your own shops and it is consistent between all your locations, the chances of you having to use a third-party facility for in-route repairs are rare," says Stuart.
Tip 3: Rethink your tread depth tolerances
A common fleet maintenance practice is to run tires all the way to the minimum tread depth limits before replacing them. Stuart argues that you shouldn't have a long-term approach to tire replacement.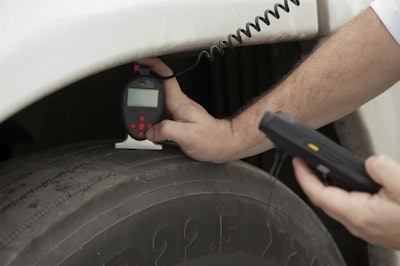 "I approach maintenance from PM to PM," says Stuart. "If the tires can't make it from the current PM to the next, you need to change them. The majority of CSA violations for tires are for those worn below the DOT requirements. If a fleet has any tire that is cited for 2/32-inch or less, it is purely maintenance management inconsistency."
Stuart believes in replacing tires between 4/32-inch and 6/32-inch tread depth. "Tire costs average about 10 dollars per 1/32-inch," he says. "If I leave an extra 2/32-inch of tread on the tire, that 20 dollars is nothing compared to the cost of a road call, driver downtime and potentially a missed delivery."
Tip 4: Learn from your roadside inspections
In the event a truck is pulled over for inspection, the resulting inspection report provides a standalone opportunity for the driver, safety manager and maintenance team to assess and learn from any violations, says Joe Stianche, fleet maintenance and safety manager for Peco Foods.
"When we are inspected, that incident is worked through both safety and maintenance and discussed in detail on a weekly conference call," says Stianche. Reports with defects are discussed as to location issue or overall maintenance deficiency. The company even reviews clean roadside inspections.
To demonstrate proper corrective action and provide recovery of requested data in the event of an audit, Peco Foods keeps copies of all roadside inspections, filing them in the maintenance jacket and attaching them to a repair order, if required.
"I can assure you in an audit situation that vehicles involved in roadside inspections and accidents will be reviewed as part of the maintenance portion of the audit," says Stianche. "Timely retrieval of both the inspection and corrective action is essential."
Tip 5: Get to know local law enforcement
An adversarial approach to roadside inspectors doesn't pay in the long run, says Stianche. Fleets that foster good relationships with local and state law enforcement agencies will benefit from their expertise.
Peco Foods invites enforcement officers to the company's annual safety banquets and into its shops to train technicians and drivers on Commercial Vehicle Safety Alliance criteria and proper inspections.
"In the event that we question an inspection item, we will contact those officers for clarification or rebuttal," says Stianche.
Since CSA was implemented in 2010, Peco Foods' CSA scores have risen from the bottom 25th percentile facing intervention to the top 25th percentile today. "It takes several years to do that because of how the data stays with you, but it can be done if everyone is on board," says Stianche.