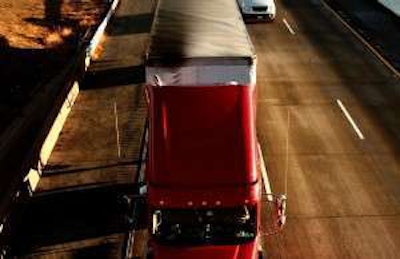 The American Transportation Research Institute is seeking input from fleet managers on fuel economy and fuel usage in a new online survey.
The survey, launched in conjunction with the University of Michigan Transportation Research Institute and ExxonMobil, looks into current and future approaches to improving fuel economy in Class 7 and Class 8 trucks.
ATRI says current and future trends in fuel-saving technologies and strategies in today's fleets will be documented. The survey will also look at fleet's views on the advantages and disadvantages of alternative fuels.
"Fuel remains one of the top operating expenses for trucking companies," said Duke Drinkard, energy manager for Southeastern Freight Lines and a member of ATRI's Research Advisory Committee. "Understanding fleet attitudes toward fuel-saving technologies and alternative fuels will help identify where opportunities and obstacles lie. I encourage fleet managers throughout the industry to take a few minutes to complete the survey."
The confidential survey can be completed here through July 1. Participants in the survey can receive a copy of the final report later in the summer, ATRI says.