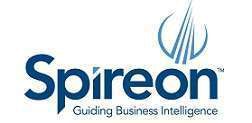 Spireon Inc., a provider of aftermarket GPS-based vehicle telematics and Business Intelligence systems, announced it has achieved its 20th consecutive quarter of year-over-year revenue growth. The record revenue growth arises as the Company added over 1,000,000 new connected devices in the past year across all major vehicle telematics segments.
Spireon grew revenue 20 percent year over year for the first half of 2016, and more than doubled its profitability.
A recent report from analyst firm C.J. Driscoll & Associates estimates that the U.S. mobile resource management (MRM) market will expand to over 14 million units, and MRM hardware and service revenues will grow to over $4.7 billion.
Spireon's says that revenue from its Fleet businesses during the first half of 2016 grew 27 percent while total contract value for this segment increased 70 percent. Spireon's Enterprise Fleet, Trailer and Transportation segment growth was fueled by new offerings that include Spireon's FleetLocate Temperature Monitoring product and Spireon's Driver Performance Program.
Additionally, Spireon's Local Fleet business segment revenue increased 14 percent year over year. Through Spireon's VehiclePath channel program, Spireon partners with local and national resellers to provide small and medium sized businesses GPS-based telematics systems.