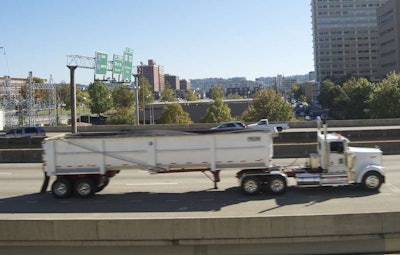 The American Trucking Associations released a report Aug. 4 that showed trucking posted gains in employment, number of truck drivers and truck sales through 2015. The report also reveals trucking's share of U.S. freight and the dollar amount of freight billings grew last year, too.
The annual ATA American Trucking Trends 2016 report is available for purchase from ATA at this link.
"According to our data, trucking revenues topped $700 billion for a second straight year, setting an all-time record of $726.4 billion in 2015, while trucks moved more than 10 billion tons of freight," said ATA Chief Economist Bob Costello. "While the first half of 2016 has been challenging for the industry, trucking is coming off two very strong years and we are optimistic about the future."
The $726.4 in freight billings represented 81.5 percent of the country's freight bill, ATA says. The 10.49 billion tons made up 70.1 percent of domestic freight tonnage, ATA reports.
There were also 3.63 million Class 8 trucks in operation in the U.S. last year, according to the report.
ATA's Trends report also includes data on: The amount of taxes paid by trucking last year, the number of miles traveled and the amount of fuel consumed, among other trucking metrics.