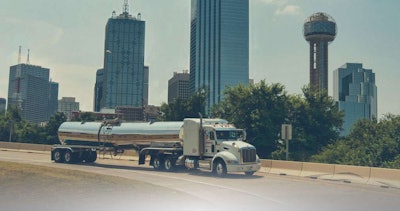 The Department of Transportation this week issued a report indicating it expects its long-awaited proposal to mandate speed limiters on heavy-duty trucks to be published by the end of the month.
The DOT now lists the projected publication date of the rule as Aug. 26. The rule just cleared its final administrative hurdle last week, paving the way for its publication in the Federal Register.
The American Trucking Associations requested the rule in 2011, and the DOT began work on the regulatory framework of the rule in 2014.
ATA has said it asked the DOT to implement a 65 mph speed limit on trucks weighing more than 26,000 pounds. However, at this point, the language of the rule is unknown, as is what the regulated speed limit would be, when the rule would take effect and which trucks would be required to comply with the mandate. That information will become public when the rule is issued.
The DOT in its report also issued an updated timeline for a rule to establish a Commercial Driver's License Drug and Alcohol Clearinghouse. The rule is now expected to be published Sept. 26. It will establish a database of CDL holders who have failed or refused to take a drug test and requires carriers to report the failures and refusals to FMCSA. Owner-operators must also report to FMCSA the consortium or third-party drug test administrator it uses and authorize it to submit information on any of its drivers, including themselves, to the database. More on the Clearinghouse rule can be seen here.