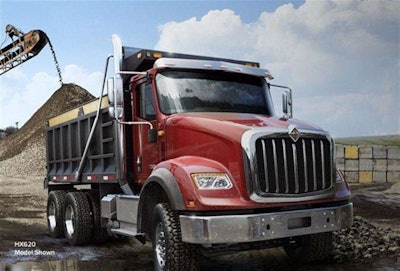 Navistar has agreed to hand over a a 19.9 percent stake in the company to Volkswagen in exchange for German engineered truck engines Reuters and multiple news outlets reported late Monday night.
A formal announcement could come as as soon as Tuesday, according to Reuters' sources.
Volkswagen has reportedly agreed to pay $16 per share for Navistar stock, an almost 14 percent markup from Friday's closing share price of $14.07, according to the Wall Street Journal – a price which also gets Volkswagen two seats on Navistar's board.
Officials for Navistar and Volkswagen could not be reached for comment Tuesday morning. This story will be updated as it develops.