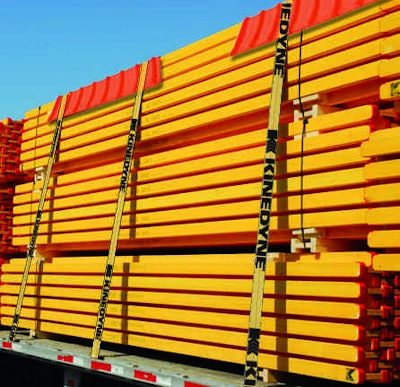 Kinedyne has announced it will begin distributing VeeBoards corner protectors through its distribution network, including VeeBoard's new design of stackable corner protectors.
The stackable corner protectors, Kinedyne says, take up less space when they aren't in use, and the design will now come standard on all VeeBoards, VeeBoards2Go and BrickGuards corner protectors.
The products help protect cargo in flatbed operations by keeping the straps from resting directly on the cargo, Kinedyne says, and preventing possible warping from too much pressure.