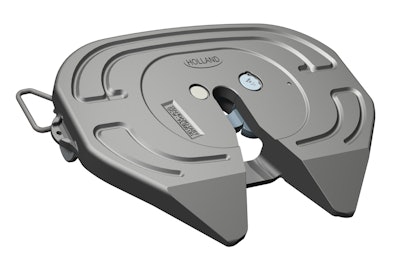 SAF-HOLLAND has been chosen as standard position fifth wheel on International trucks with the company's FW17 being the standard fifth wheel on International's new LT Series truck.
Manufactured from cast-steel, the HOLLAND FW17 is the lowest weight steel fifth wheel available. The FW17 is cast steel and features a precision machined locking system with greater kingpin contact area, providing longer lock life. A user friendly lock adjustment makes the adjustment process simple and readily accessible.
An optional air release feature allows in-cab air release of the fifth wheel locking mechanism. The FW17 is backed by the SAF-HOLLAND industry leading 5-Year/500,000 Mile Performance Guarantee, guaranteeing maximum operation performance.
The HOLLAND FW35 and FWAL models will be offered as published options starting January 2017.