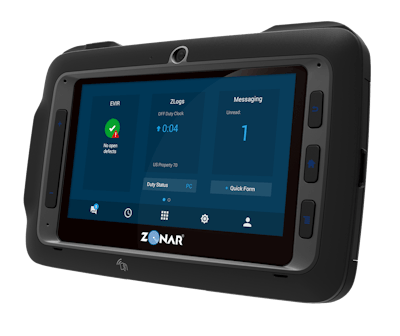 Continental, which has a large presence in the European telematics market and a division in the United States called VDO RoadLog that supplies ELD technology, announced it has acquired a majority stake in Zonar.
Zonar is a fleet management technology provider with headquarters in Seattle. The company employs a staff of over 300 and offers a range of fleet management offerings to public and private commercial vehicle fleets in North America.
The contract was signed on September 23rd and has obtained the required vote of the shareholders, but remains subject to final approval of the US Federal Trade Commission and US Department of Justice.
Daimler Trucks North America previously acquired a minority stake in Zonar and will retain its stake.
"With this move, we are further expanding our portfolio and expertise in the arena of mobility services, and fostering our regional balance by investing into a fleet management provider in the US that gives us access to a broad customer base and existing sales channels," said Helmut Matschi, president of the Interior Division and Member of the Executive Board of Continental.
"It is exciting to move into a new chapter in Zonar history with the backing of a respected global brand that recognizes our need to serve our markets as a nimble, innovative, customer-focused company as we have for the past 15 years," said Ian McKerlich, President of Zonar.
Established in 2001, Zonar pioneered what it calls "smart fleet telematics" in commercial transportation markets that include commercial trucking, vocational and passenger fleets.
Zonar is also the exclusive OEM partner for Daimler Trucks North America's Virtual Technician solution installed on more than 200,000 Daimler trucks.
"Continental's investment in Zonar presents a great opportunity to bring the best in both hardware and software solutions to the industry. Daimler Trucks North America will continue its partnership with Zonar building upon the success we have enjoyed over the last 5 years and Zonar will continue to be an integral part of our connectivity solutions," said Martin Daum, president and CEO, Daimler Trucks North America.