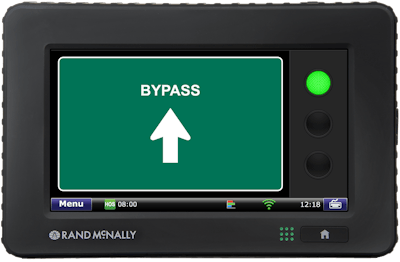 Drivewyze is adding bypass services to seven more weigh stations in Michigan, continuing the growth of its bypass service network that now has more than 600 weigh stations and inspections sites nationwide.
The seven new service sites are located at weigh stations on U.S. Interstates 69, 75, 94 and 96, all of which are major transportation corridors to and from Michigan's two busiest international crossings for commercial vehicles – the Ambassador Bridge and the Blue Water Bridge.
The new Drivewyze sites are being integrated with embedded weigh-in-motion (WIM) scales, and are in addition to three existing Michigan Drivewyze service sites located at Monroe, Fowlerville and Grass Lake.
The new sites are expected to be completed in 2017.
"Local and Interstate carriers will now have even more opportunities to avoid congestion and delays," said Brian Heath, president and CEO of Drivewyze.
In Michigan, state law requires real-time weight measurements be incorporated as part of the screening process. Drivewyze sites are being integrated with state-owned Weigh-In-Motion scales already installed on the mainline upstream from each service site.
"This is another example of using technology to leverage existing state assets for the benefit of all stakeholders," added Heath.
Michigan accounts for 41 percent of the 5.8 million truck crossings from the United States into Canada in 2015, according to the U.S. Department of Transportation. Truck traffic at the Detroit-Windsor border crossings increased in the first quarter of 2016 by 8 percent year-over-year.
The Drivewyze PreClear weigh station bypass application can be used on in-cab telematics and ELD devices by Omnitracs, PeopleNet, Rand McNally and Zonar, as well as on Android and iOS-based tablets or smartphones.
Drivewyze comes with a Weigh Station Heads-Up service for real-time notifications for more than 1,200 weigh stations and inspection sites nationwide, and provides bypass opportunities at over 600 sites in 36 states.