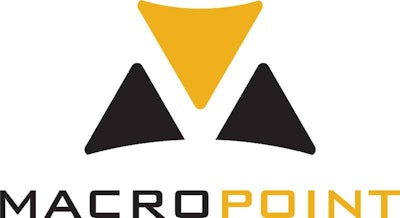 MacroPoint, creator of patented freight tracking software designed to give shippers, brokers, 3PLs and carriers real-time visibility into load status, announced that MercuryGate International has updated and expanded its integration with MacroPoint to include all forms of tracking.
"MacroPoint is one of the market leaders in providing load tracking solutions and has been a valued partner," said Vikram Balasubramanian, senior vice president, strategic product development at MercuryGate International. "MacroPoint complements MercuryGate TMS, which provides control tower visibility that enables organizations to proactively resolve supply chain disruptions."
An early MacroPoint partner, MercuryGate's integration with the load tracking solution was enabled via cell phone. By adopting the full MacroPoint functionality and network, the TMS provider can now provide direct carrier integration through in-cab telematics systems, EDI and trailer tracking technologies without the need to invest in additional software or hardware.
"MercuryGate control tower visibility is a key part of its TMS that provides real-time information on inventory in transit," said Dave Halsema, senior vice president of MacroPoint. "We are pleased that our two companies are expanding integration efforts to enhance the customer experience."