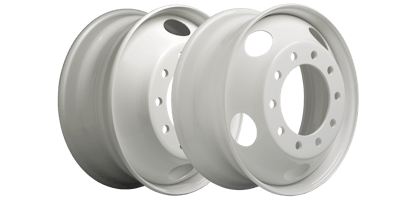 Accuride introduced Monday at Heavy Duty Aftermarket Week in Las Vegas two new versions of its Accu-Lite 22.5 x 8.25 steel wheels.
Accuride says the new two- and five-hand-hole wheels are each three pounds lighter than the previous models. The 5 hand hole version, Accuride President and CEO Rick Dauch says, is the industry's first 65 pound steel wheel for commercial vehicles.
The 5 hand hole wheel eliminates 3 pounds from its predecessor while the 2 hand hole version eliminates 3 pounds from the prior wheel.
Also Monday, Dauch unveiled Accuride's Quantum 99 aluminum alloy, which he called "the strongest, most advanced alloy for aluminum wheels in the commercial vehicle industry."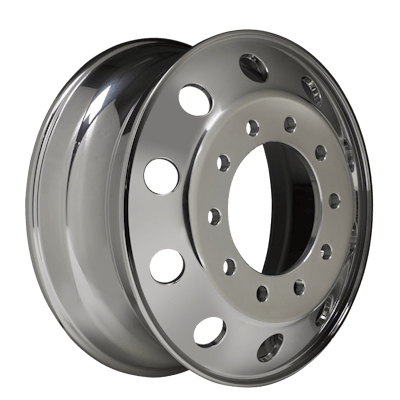 Twenty percent stronger than Accuride's previous alloy, Dauch says Quantum 99 also reduces the weight of the company's most popular standard lightweight aluminum wheel by 11 percent to an industry-best 40 pounds.
Quantum 99's initial launch will be a standard 22.5 x 8.25 wheel and will be available after mid-year. Quantum 99 will become the company's standard aluminum alloy wheel.
"Aluminum wheels, in less than 30 years, have dropped 16 pounds," Dauch says, adding Quantum 99 was tested to more than 1 million cycles.
Dauch says Accuride will also extend its Steel Armor warranty to 5 years and its EverSteel warranty to 8 years.