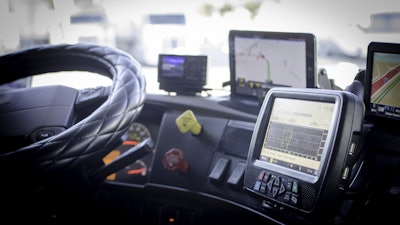 By December, 2017, motor carriers must have their vehicles and drivers outfitted with devices that meet the standards of the electronic logging device (ELD) rule by the Federal Motor Carrier Safety Administration.
In terms of compliance, any ELD device may work. How to manage all the information coming from ELDs is a much greater challenge.
Carriers will have to become adept at managing log violations in real time, some of which they never had visibility to when using paper logs. For instance, if drivers exceed hours-of-service limits by a few minutes to find parking spots, they are technically in violation.
Another information challenge is to retain supporting documents for hours-of-service, and audit ELD data with that information such as fuel purchases and dispatch data.
The auditing process will likely uncover instances where drivers logged off-duty while doing work-related activities like fueling, pre-trip inspections, getting cash advances or hooking up to trailers.
Technology can automate the ELD auditing process. PeopleNet, a supplier of ELDs and fleet mobility technology, offers a "Line 4" log auditing product through its Vusion analytics group, for instance.
The term "Line 4" is a carryover from the grid of paper logbooks where drivers record non-driving work activities. The Vusion product uses data from PeopleNet's eDriver Logs application and integrated dispatch systems to find exceptions, says Eric Witty, vice president of product for PeopleNet.
Getting to the heart of it
Of all the information generated by ELDs and other compliance technologies, what matters most to fleet managers is what they need to do right now to actually make a difference.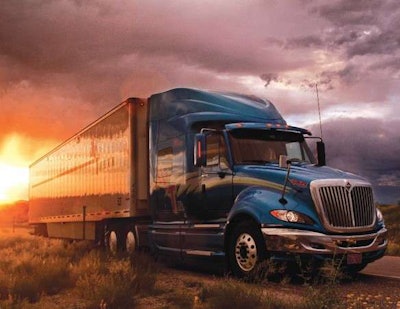 When Las Cruces, N.M.-based Mesilla Valley Transport (MVT) implemented electronic logs, its safety and compliance department was deluged by e-mail alerts, recalls Mike Kelley, chief information officer.
After further review, only about 10 percent of the alerts needed to be acted on, he says. The rest did not require intervention, at least not at the very moment they were received. For example, some alerts were merely warning that drivers were still moving with two hours remaining on their 11-hour drive limit.
MVT has a staff of 10 employees (4 full-time and 6 part-time) that manage hours-of-service compliance for its 24/7 operations. To have a more manageable process to respond to alerts, the company's IT department created a dashboard-style reporting system by using business intelligence tools.
The dashboard gives staff members instant information about whether or not drivers in their group are compliant. If they are not compliant, click-through reports show what work they need to get done.
This reporting system filters the alerts to only show information that is most critical, such as when drivers are moving without remaining hours. The system also links alerts with data from other sources to provide more context, Kelley says.
For example, a driver might not have logged fuel transactions, cash advances, or inspections as on-duty time.
"By bringing all of this data together we are not just blasting people with a firehouse of information," Kelley says. "Now everybody has their own water fountain."