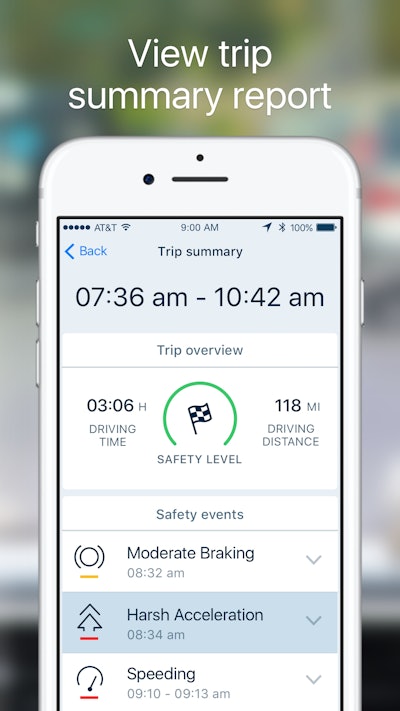 GreenRoad, a provider of technology-based driver safety for fleets, has made available its new GreenRoad Drive smart mobility app.
"Technology advances have allowed GreenRoad to transform it's hardware based solution into an everyday mobile app," said Zeev Braude, president and CEO of GreenRoad technologies.
According to the National Highway Traffic Safety Administration (NHTSA) driver errors are responsible for 94 percent of the accidents, representing $300 billion of potential savings. The majority of the errors are related to driver's decision and recognition errors.
The data-driven technology behind the GreenRoad app detects human errors in real-time, builds anticipation with drivers to the road conditions and suggests driving styles to help lower the number of errors made.
GreenRoad's new Drive mobile app has a personalized driving safety profile that it says helps drivers minimize errors and adjust their driving behavior to address contextual challenges such as type of vehicles, local weather conditions, mission, driving hours and driver's historic data.
In addition GreenRoad says it uses deep learning tools to improve the personalization of the safety profiles for every driver in the fleet.
GreenRoad's new mobile app is available on both iOS and Android devices. To access the mobile app visit here.