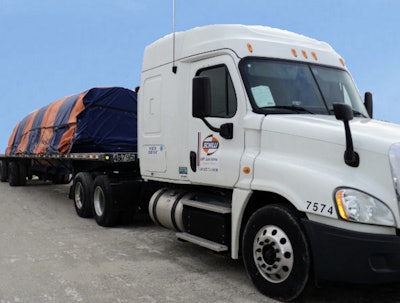 Daseke, Inc., has acquired two open-deck specialized transportation companies, the Schilli Companies, headquartered in Indiana, and Canada-based Big Freight Systems, headquartered in Winnipeg, Manitoba.
Combined, Schilli and Big Freight's total 2016 estimated revenue was $119 million and $13 million of adjusted EBITDA, of which an estimated 40 percent is asset-light or logistics related.
Daseke is comprised of 11 companies with over 3,500 trucks and 7,300 open deck specialized trailers. Daseke is the parent company of Smokey Point, E.W. Wylie, J. Grady Randolph, Central Oregon Truck Company, Lone Star Transportation, Bulldog Hiway Express, Hornady Transportation, The Boyd Companies – including Boyd Bros. Transportation, WTI Transport.
The company's strategy "is to look for companies that are not for sale, companies like Schilli and Big Freight," Daseke said. "A key objective of our recent decision to go public was to accelerate the company's consolidation in the open deck specialized freight sector."