Update, 5/15, 1:15 p.m.: Fedex says in a statement it has overcome the malware attack and has "resumed normal operations."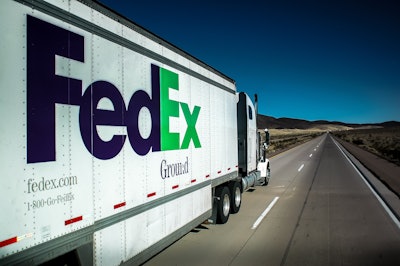 FedEx confirmed in a statement to Reuters on Friday that it had been affected by the prominent malware attack that targeted businesses around the world. The so-called WannaCry Ransomware attack targets vulnerable Windows operating systems in mostly Europe and Asia, though some North American businesses and users were also affected.
"Like many other companies, FedEx is experiencing interference with some of our Windows-based systems caused by malware," the company said in a statement to Reuters. "We are implementing remediation steps as quickly as possible."
Reports indicate the cyber attack has affected more than 200,000 organizations in about 150 countries. The attackers hijack organizations' files and demand ransom money, in the form of Bitcoin, to release the files. Experts and authorities have told users, if hit, to not pay the attackers' ransom.
Attackers target users via an email phishing scam, according to the U.S. Computer Emergency Readiness Team. The email will include a link. Once clicked, it takes encrypts users' hard drivers, blocking them from accessing it and any files it contains.