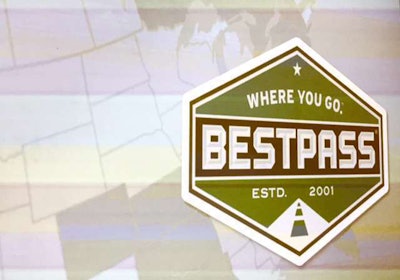 PrePass weigh station bypass service and Bestpass, a toll management service provider for commercial trucking, entered an agreement in which PrePass will provide Bestpass customers with a single transponder for bypassing and toll payments.
Bestpass customers can now enroll their Bestpass transponders into PrePass' weigh station bypass system, reducing the need for multiple devices. The goal of the agreement is to help Bestpass trucking customers of all sizes, including owner-operators, save even more time and money, according to John Andrews, Bestpass president and CEO.
This new agreement is possible because both services use similar transponders with radio frequency identification (RFID) technology. Electronic toll payments only work with transponders today.
"Using weigh station bypass services saves an average of $8.68 and five minutes each time a truck bypasses a truck weigh station, according to a Federal Motor Carrier Safety Administration study," said Mark Doughty vice president and chief operating officer of HELP Inc., the company that provides the PrePass service. "With this new offering, fleets selecting Bestpass for their toll payment solution can add the PrePass weigh station bypass service, therefore extending the value of the Bestpass transponder."