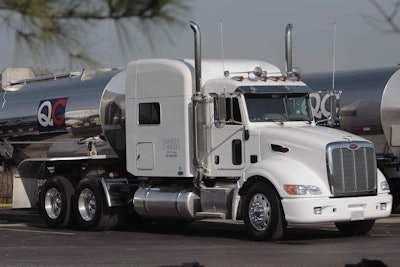 Quality Carriers has opted to use Bestpass to consolidate its toll accounts into one system for the company's 2,500 trucks and 6,400 trailers.
A member of the Quality Distribution family of companies (No. 31 on the CCJ Top 250), Quality Carriers is one of the largest bulk tank trucking fleets in North America.
"As a company, we are constantly expanding, and we appreciate that Bestpass is similarly aggressive, frequently adding new areas of toll coverage and new services," said a representative of Quality Carriers' tax department. "Working with Bestpass helps us save time and money on our toll across the country."
Bestpass recently completed 100 percent toll road coverage in the United States with the addition of Oklahoma to its network.