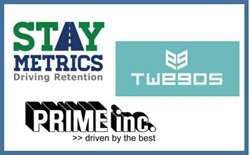 Stay Metrics, provider of an evidence-based driver engagement, research, and analytics platform that motor carriers use to retain more of their best drivers, announces a pioneering driver matching application.
Stay Metrics has formed an exclusive partnership with Twegos, an HR technology company headquartered in Belgium, to offer the first-of-its-kind online driver matching application to the transportation and logistics industry in North America. The companies say the technology, developed by Twegos, can accurately predict the fit of individual drivers with any individual organization, team, colleague or manager based on an exhaustive model that screens for 14 values.
"Transportation executives have been asking us for a matching tool to predict whether or not drivers will fit with their organizations and with the industry," said Tim Hindes, chief executive officer of Stay Metrics. "The value assessment and profile give insights that can predict driver turnover but more importantly identify the best match for drivers with trainers, dispatchers, and managers to increase engagement and retention."
Stay Metrics and Twegos say they are natural partners for the groundbreaking initiative. Both specialize in applying the latest scientific methods and data-driven research to solve difficult problems for clients. They also share an academic pedigree.
To create the value profile measurements, Twegos uses methodologies inspired by a 1997 study from Dr. Timothy Judge, Stay Metrics' director of research, who is the Joseph A. Alutto Chair in leadership effectiveness at the Ohio State University's Fisher College of Business.
"We are excited to collaborate with Stay Metrics and put our evidence-based value assessment technology to work in an industry with a high turnover environment," said Arend Van Itterbeek, chief executive officer of Twegos. "We look forward to watching companies take the lead by using the technology to better understand and shape their cultures to achieve breakthrough results."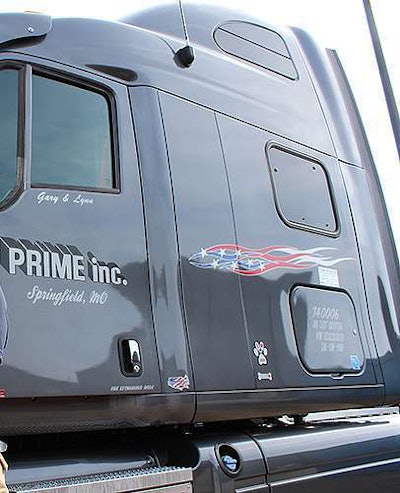 Prime Inc., one of the largest and most successful carriers in the United States, is the first Stay Metrics customer to implement the new driver-matching tool. The company will use the technology to facilitate a scientific process to pair driver trainees with Prime driver trainers, with whom they will spend 3 to 4 weeks working over the road.
"We are excited to partner with Stay Metrics to further enhance our training experience. A more scientific approach to matching instructors and trainees will improve the overall experience for both parties and we are committed to continuously improving our training program and conditions for all drivers in our fleet," said Jim Guthrie, director of recruiting for the Springfield, Mo.-based company.
"The value assessment technology also has utility for transportation and logistics companies beyond driver matching. The technology can be used to transform the hiring and matching process for any type of employee or team from the back office to the C-suite," said Hindes.
"Driver matching will fulfill an immediate need for many of our clients but there are many more opportunities to apply the technology to build a better workforce. We believe this is a game changer for the industry and recognize Prime Inc., for its vision as an early adopter," Hindes continued.