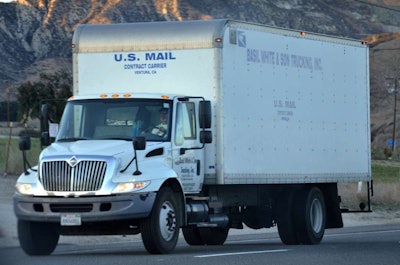 A Mount Crawford, Va.-based trucking company that formerly hauled United States mail, its holding company and four corporate officers were sentenced recently for conspiring to commit federal crimes.
United States Attorney Rick A. Mountcastle in a statement Nov. 30 said Beam Bros. Trucking and Beam Bros. Holding were sentenced to forfeit to the government $2 million of fraudulently obtained proceeds. They were also sentenced to pay about $1 million in restitution to drivers who were defrauded of their pay. In addition, the companies were sentenced to serve three years of corporate probation and pay a fine of $250,000 to the government.
Beam Holding previously pled guilty to conspiracy to commit wire fraud after "knowingly and willfully" defrauding its drivers out of nearly $1 million in pay, according to the U.S. Attorney's office. The statement says Beam Holding had its drivers falsify their time sheets to show they worked fewer hours than they actually worked. Beam Trucking had entered a guilty plea for conspiracy to falsify safety and pay records after falsely reporting the hours their drivers worked and were on-duty.
According to a statement from the U.S. Attorney's office, between 1999 and 2017, Gerald W. Beam, Garland C. Beam and Shaun C. Beam, had drivers on routes it said were "grossly illegal."
The statement went on to say Beam Trucking drivers were told to drive "routes that were so long that they barely got any sleep between trips for weeks at a time over a course of years." One driver admitted to taking bath salts every few hours to stay awake, according to the U.S. Attorney.
"After three months of taking drugs, the driver found during one of his trips that he could no longer physically drive a truck and had to call for a medical rescue," Mountcastle added.
The president and vice president of the company, Gerald and Garland Beam, were sentenced to six months of home confinement, followed by three years of supervised release. Beam Trucking COO Shaun Beam and CFO Nickolas Kozel were each sentenced to serve three months of home confinement, followed by three years of supervised release.