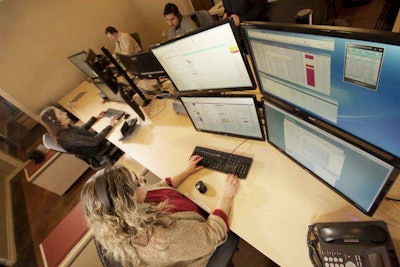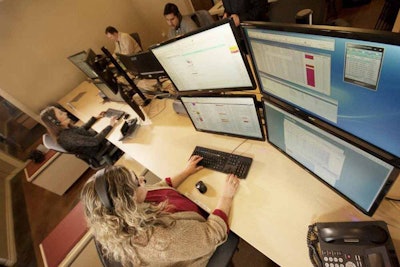 Trucker Tools, a driver smartphone app, load tracking and freight matching solutions provider, announces the integration of its Smart Capacity platform with PowerBroker, an enterprise-wide freight brokerage management system from McLeod Software.
Trucker Tools says that Smart Capacity, which it launched in September, 2017, is a cloud-based freight matching platform used by third-party logistics providers (3PLs) and carriers to leapfrog the current technology of load boards, freight marketplaces and companies trying to "uberize" the transportation industry.
"We are pleased to expand McLeod Software's partnership with Trucker Tools to include the new Smart Capacity freight matching capabilities," said Robert Brothers, manager of product development for McLeod Software. "Our customers have been asking for this integration and we look forward to continue working with Trucker Tools to solve critical business issues for our mutual customers."
East Coast Transport, a mid-size 3PL that serves some of the largest shippers in the United States with transportation of time- and temperature-sensitive products, is among the first companies to use the integrated system from Trucker Tools and McLeod Software.
"We are excited to be part of the new future of transportation logistics," said Paul Berman, vice president of logistics at East Coast Transport. "Smart Capacity increases our abilities and our opportunities to secure regular capacity in specific lanes. We can book freight days in advance by capturing truck capacity before anyone else does."
The Paulsboro, N.J.-based company is celebrating its 40th year as a woman-owned minority with additional offices in Baltimore, Md., Philadelphia, Pa., Fayetteville, Ark., and Palm Beach Gardens, Fla.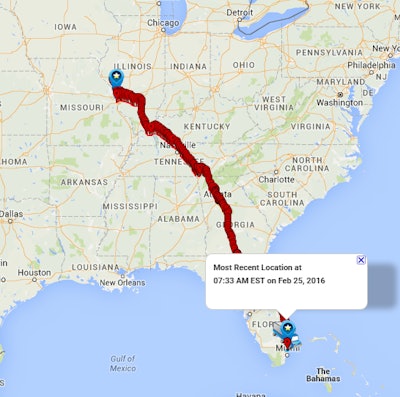 By combining instant carrier-driver connectivity with predictive analytics, the Smart Capacity platform gives 3PLs forward visibility of available capacity in their private carrier networks. The platform effectively shines a light on capacity that was previously hidden in the dark, the company said.
"Logistics providers and carriers using load boards and traditional freight matching applications are blindly throwing darts at moving targets," said Prasad Gollapalli, founder and chief executive officer of Trucker Tools. "With accurate, real-time data and powerful algorithms, Smart Capacity is able to find loads and capacity that truly are available, up to two days in advance. The integration with PowerBroker further eliminates phone calls, emails and other 'noise' from the freight matching process."
With the integration, 3PLs can automatically send available loads from the PowerBroker system to Smart Capacity to optimally match with available capacity from their trusted carrier networks. Logistics providers and carriers then use the online Smart Capacity portal to review matches and quickly execute freight transactions.
Once a load is tendered to a carrier, 3PLs use the Load Track platform, also from Trucker Tools, as an integrated system with PowerBroker for continuous shipment visibility, instant driver messaging, and proof-of-delivery document capture, among other automated features.
Trucker Tools went to great lengths to ensure data privacy and protection for Smart Capacity users, Gollapalli said. Logistics providers share visibility of loads only to trusted carriers in their networks and carriers do not share the exact locations of assets and drivers.
Both the Smart Capacity and the Load Track platforms utilize the Trucker Tools driver smartphone app, which has been downloaded by more than 450,000 owner-operators and small carrier drivers.