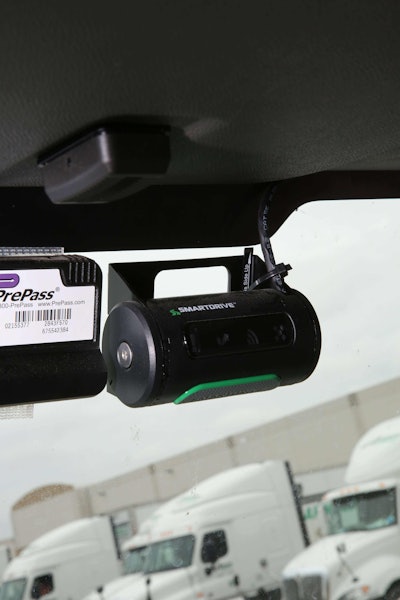 SmartDrive Systems announced that Alabama Motor Express, a full service transportation logistics company operating across the United States, has adopted its video-based safety program and transportation intelligence platform.
Alabama Motor Express made the decision following a lengthy competitive review and trial. The SmartDrive program will be installed across its entire fleet of 221 tractors to better protect and coach drivers.
"After the trial, choosing the SmartDrive platform was an easy decision for Alabama Motor Express," said Dan Banner, safety director and recruiter at Alabama Motor Express. "The speed of installation and easy-to-use, effective coaching tools were important factors for us. We knew we wanted a fully-managed service like SmartDrive versus just a dash cam in order to actually help our drivers improve and be safer on the roads."
The company has been able to leverage the SmartDrive program to reduce costs associated with claims and litigation, and has seen an improvement in driver safety. Since adoption, the fleet has achieved a 37 percent improvement in its SmartDrive safety score, and has reduced speeding by 89 percent. As a result of coaching drivers to reduce speed, hard braking and other fuel-wasting habits, the company has also achieved a 1.7 percent increase in miles driven per gallon.
In addition to exoneration, Alabama Motor Express uses the SmartDrive program to coach drivers on improving safe driving skills and recognize drivers for good performance. A designated coach reviews video clips provided by the SmartDrive program and, depending on the level of risk, either calls drivers to offer quick tips for correcting unsafe habits or meets with them in person to review the footage and discuss safety skills. The coach also recognizes drivers for successfully avoiding collisions.
"It's hard to argue with video," continued Banner. "Our drivers are professionals and pride themselves on their skills, but almost everyone has room for improvement. When they watch the video and see how habits they have may be risky, they're very motivated to change."