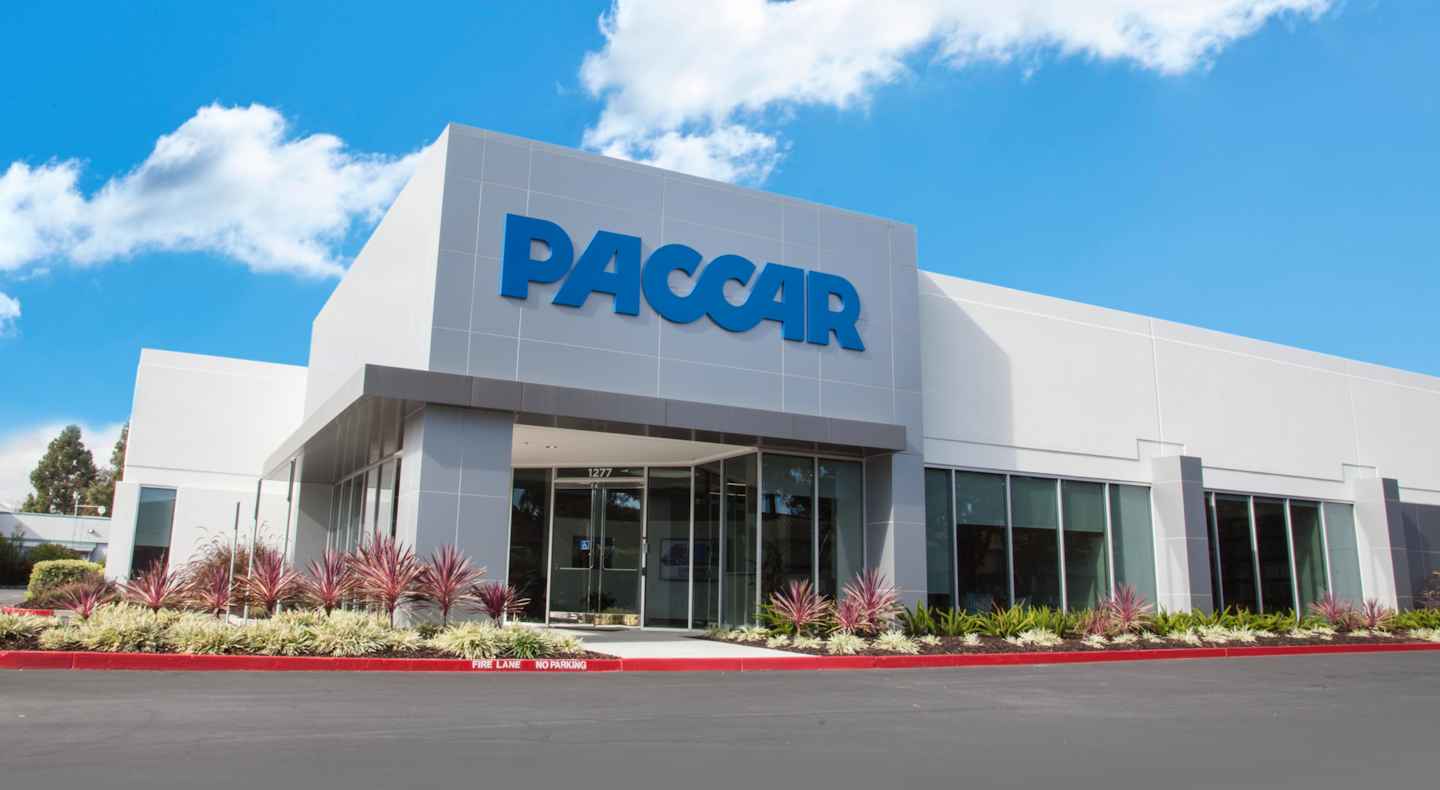 When you think of the companies that make up the heart of Silicon Valley along the southern shore of San Francisco Bay, tech giants such as Apple, Google and Facebook immediately spring to mind. But sprinkled in among the other tech companies and thousands of hopeful start-ups driving today's technological advancements, Paccar has also found a home.
Peterbilt executives opened the doors to the Paccar Innovation Center in Sunnyvale, Calif., to discuss the company's efforts to establish relationships with some of Silicon Valley's best tech companies and develop what it calls "purposeful innovation" for future products. The 26,000 sq.-ft. truck lab serves as a collaborative incubator, allowing Paccar and its partners to develop vehicle and system prototypes and determine real-world feasibility of new innovations.
If Paccar can make a business case for its customers to adopt new innovations, conversations with potential tech partners can be frequent. Since the facility opened in November, Paccar has met with more than 125 companies for potential collaborations.
"The companies we are talking to, a lot of them developed technology for the passenger car," said Jake Montero, general manager of the Paccar Innovation Center. "But what they are starting to find is that there is a better go-to-market opportunity in trucking if you can improve fuel economy or improve safety by reducing potential accidents. It's nice to have that technology in passenger cars that some consumers are willing to pay for, but if there is a real savings you can show fleets with new technology, you can make a business case and invest in it."
Paccar and its Peterbilt division are no stranger to technology. Peterbilt's SmartLinq remote diagnostics program and service management system – launched in 2015 and expected to be completely deployed across Peterbilt's 372-location dealer network by year's end – is just one example.
"Our customers are excited to have our entire network connected so they can see real-time updates of their trucks during service events," said Jason Skoog, Paccar vice president and Peterbilt general manager.
Throughout its global network, Paccar says it has 150,000 connected trucks transmitting data. By the end of 2018, Peterbilt plans to roll out new tools for SmartLinq, including data analytics, data security and over-the-air updates.
As Peterbilt develops its roadmap for future vehicle advancements, the Paccar Innovation Center and its area tech partners will play a critical role to ensure those innovations are fully vetted, tested and ready for market.
Scott Newhouse, Peterbilt chief engineer, said the company will soon release new advanced driver assistance system (ADAS) features — lane keep assistance and platooning are scheduled for introduction in 2019, and Peterbilt also plans to add object detection, Traffic Stop & Go and driver monitoring functionality in the next several years.
Peterbilt also will develop and deploy new vehicle connectivity features, starting with its predictive maintenance offering in 2019. "Predictive maintenance is a tremendous opportunity to improve not only overall maintenance schedules for our customers but for them to be able to project when they need to do certain maintenance," said Montero.
By 2020, the company plans to introduce an advanced fleet management system with a fleet dashboard to provide customers with necessary data to assist in route and equipment optimization and make intelligent decisions about their fleet operation.
Starting in 2021, Montero said Peterbilt will be rolling out additional advanced driver assistance system (ADAS) features, dynamic 3D mapping and vehicle-to-vehicle connectivity features as it continues its development of autonomous technologies.