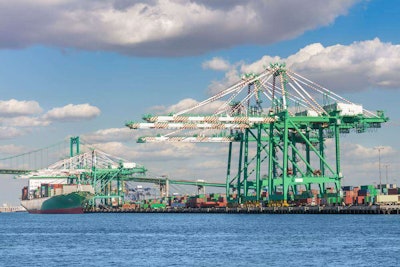 A new California law will impose joint liability on companies who hire drayage carriers with unpaid final judgements for labor law violations.
On Sept. 2, Democrat Gov. Jerry Brown signed SB 1402, which will make retailers and other customers who hire these non-compliant companies jointly liable for future labor violations. It targets illegal activity that includes misclassifying employees as independent contractors, not paying wages or remitting payroll taxes, charging employees unlawful expenses and not providing worker's compensation.
Beginning Jan. 1, California will provide a list of carriers with unpaid final judgments. Customers have a 90-day grace period to get out of an existing contract before they become becoming jointly liable.
The Owner-Operator Independent Drivers Association and labor groups backed the bill.
Bill opponents included the California Chamber of Commerce, according to a legislative report on the bill. The chamber said the bill will oppose liability upon a third-party customer, even if there is no proof that the customer had control over the conditions of a trucking companies' employees.