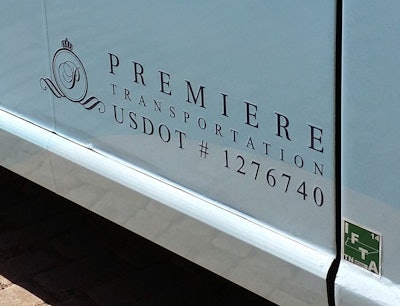 Unified Carrier Registration fees for trucking companies, brokers and freight forwarders for 2019, 2020 and beyond have been reduced from 2017 levels so as not to exceed the statutory maximum set by Congress.
Registration fees in 2019 are reduced by 18.62 percent to range from $62 for carriers with up to two trucks to $59,689 for carriers with more than 1,000 trucks. The reductions are between $11 and $10,282, based on the number of trucks in a fleet. Registration fees in 2018 were reduced by approximately 9.1 percent.
Carriers with between three and five trucks will pay $185; those with six to 20 trucks will pay $368; fleets with 21-100 trucks will pay $1,283; while trucking companies with between 101 and 1,000 trucks will pay $6,112 in 2019.
In 2020, the decrease from 2017's registration level is 9.9 percent, which represents a reduction of between approximately $5 to $3,899 per trucking company. In this registration year, companies with one or two trucks will pay $68; those with three to five will pay $204; companies with between six and 20 trucks will pay $407; fleets with 21-100 trucks will pay $1,420; those with 101-1,000 trucks will pay $6,766; and fleets with 1,001 or more trucks will pay $66,072.
Under the UCR Plan and Agreement, a maximum amount of revenues that can be collected from carriers is established at $107.78 million by statute. Fees collected in 2017 exceeded this maximum by $7.3 million. The fee reductions for 2019 and 2020 are to ensure registration fees don't exceed the maximum in the next two years.
The new fees went into effect Dec. 28. Registration for 2019 is available at www.ucr.gov, and it must be completed by April 1.