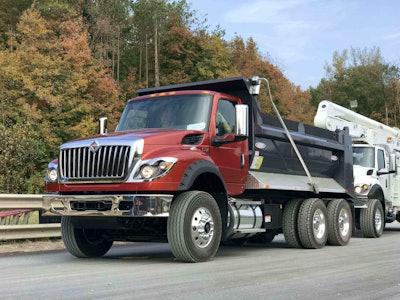 For the second straight year — and the second year out of the last seven — Navistar finished the fiscal year with a profit. The company reported net income of $340 million for 2018 — a surge from 2017's $30 million in net income.
The company's 2018 revenue was $10.25 billion, up from 2017's $8.6 billion. Strong sales in its core market, Class 6-8 trucks, was a prime driver in its revenue increase, the company says.
Navistar's president and Chief Executive Troy Clarke called it "a breakout year for Navistar." The company gained marketshare in the Class 8 market, he said, adding the company "expects to 2019 to be another strong year for Navistar and the industry."
To read more on Navistar's 2018 fiscal performance, see CCJ sister site Successful Dealer's report.
Navistar in 2017 finished the year in the black for the first time since 2011, as the company's balance sheet became marred by costly repairs to its MaxxForce line of engines, which it has since shuttered.