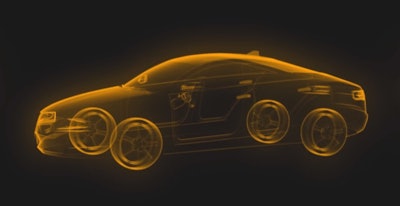 In the late 1990s, Shiva Bhardwaj began his automotive career at a young age. He worked with his dad in service centers where he quickly became an expert in diagnosing and repairing electronically controlled engines.
After earning a degree in electrical engineering, he took a job in the Bay area for a company that develops chipsets for vehicle infotainment systems. Tesla and Audi are two of its largest customers, he says.
While developing chipsets, Bhardwaj spotted a business opportunity. Unlike a software or chipset developer, vehicle OEMs traditionally have taken a hands off approach to their products once they hit the road, unless they issue a recall.
"That is a disconnected way of operating such a complicated technology [as a vehicle]," he says. "They need to be monitoring it in real time. They need to be leveraging information in their ecosystem to get more efficient."
In 2015 he co-founded PitStop to develop software that captures, analyzes and predicts engine and vehicle performance issues. He presented the concept to Bill Ford Jr., chairman of Ford Motor Company, who played a role in the company's seed funding through the TechStars Accelerator program.
PitStop began in the aftermarket with a vehicle predictive maintenance platform that gives users information through an online dashboard with reports and alerts. The alerts can be sent to users through emails or text messages.
Its first customers were service centers and dealerships. They use the platform to increase revenue and customer retention by proactively assisting consumers and fleets with vehicle maintenance needs, he says.
Bhardwaj says PitStop has done a lot of work to date on predicting battery failures, cooling issues and electronic control problems such as air flow, vacuum leaks, timing issues and "things of that nature." For example, the company is developing a model that predicts if the air filter is dirty and how much a driver, or fleet, could save by replacing filters ahead of schedule.
PitStop also has models that detect fuel consumption and emission-related issues, and is developing a model that predicts the actual amount of CO2 released from the tailpipe, he says.
Most of the company's efforts have been focused on passenger and medium-duty vehicles that use the SAE J1979 protocol for engine data. The company plans to grow its presence in commercial vehicles that use the J1939 protocol, he says, such as by working with established fleet telematics companies.
Eventually the company plans to be a Tier 1 supplier for OEMs as connected vehicle technology is expected to reach $280.36 billion by 2026, he says.
PitStop recently began a pilot program with Continental to use its Remote Vehicle Data (RVD) system that is capable of communicating with all makes and models of vehicles to extract public and proprietary OEM protocols that give access to lower level data. Working with a large company like Continental gives PitStop instant access to doing business with fleets, service centers, parts manufacturers and OEMs, he says.
"As business models move from products to services, Pitstop is excited about exploring the opportunities presented by combining Continental's RVD Platform with our analytics solution, to help our clients navigate the changing transportation industry," Bhardwaj said.
Pitstop also recently announced $1.5 million in seed financing. The funding round was led by Toronto-based VC fund Ripple Ventures with participation from WorldQuant Ventures, Hike VC, OCE, and MD from Clairvest Michael Castellarin.