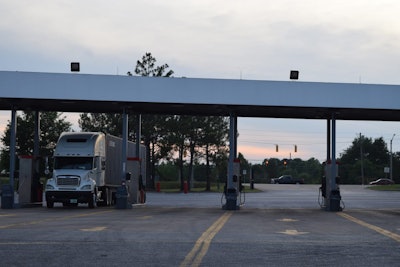 Diesel fuel prices across the U.S. fell for a third consecutive week during the week ending June 10, according to the latest numbers from the Department of Energy.
The U.S.' average price for a gallon of on-highway diesel is now $3.105, which is down 3.1 cents from the previous week and 6.6 cents lower than the 2019 high set during the week ending May 6.
Prices fell in all regions during the week with the most significant decrease being seen in California, which saw a 5.1-cent drop in prices.
Despite the decrease, California's fuel prices remain above $4 per gallon on average at $4.058 per gallon. The Central Atlantic region holds the nation's next most expensive fuel prices at $3.308 per gallon.
The cheapest fuel can be found in the Gulf Coast region at $2.843 per gallon, followed by the Lower Atlantic region at $2.989 per gallon.
Prices in other regions, according to DOE, are:
New England – $3.185
Midwest – $3.002
Rocky Mountain – $3.114
West Coast less California – $3.282
ProMiles' numbers during the same week saw similar results with fuel prices falling by 3.2 cents to $3.016 per gallon nationwide.
According to ProMiles' Fuel Surcharge Index, the most expensive diesel can be found in California at $3.999 per gallon, and the cheapest can be found in the Gulf Coast region at $2.859 per gallon.