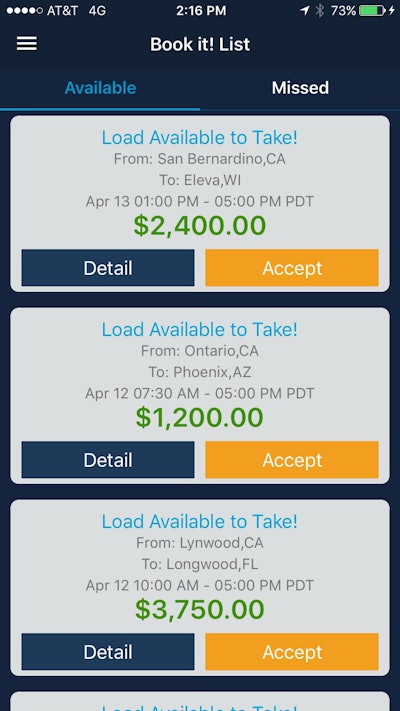 NEXT Trucking, a technology company that connects shippers and carriers, has entered into an agreement to open an 18-acre drayage facility in Long Beach, Calif. that it says will relieve congestion at the ports of Los Angeles and Long Beach, the largest ports in the U.S.
The company says delays in drayage, the first step in moving goods from the port to their final destination, cost the industry nearly $350 million annually. These delays are caused by a number of factors such as increased container capacity on cargo ships and the limited number of truck drivers who are licensed to enter the ports.
With the new facility, NEXT is able to combine its physical assets and proprietary technology to offer solutions that address drayage pain points. The strategic location is less than ten miles from the Port of Long Beach.
The facility increases container capacity for NEXT's Relay program, which currently uses an 8-acre facility in Gardena, Calif. With the additional site, trucks with clearance to enter the ports can shuttle containers to the new yard and bring empty containers back with quicker turn times, increasing throughput and reducing emissions.
Shippers in the Relay pilot program have seen a 167% increase in containers pulled with greater end-to-end visibility. Drivers in the pilot have seen a 20-50% increase in income, while also decreasing idle time.
"We're creating a solution to ease congestion and eliminate the biggest choke-point throughout the shipping industry," said Lidia Yan, chief executive at NEXT. "Relay has been tremendously successful in its pilot program, and with the new facility, we'll further scale our approach to provide value for shippers and carriers."