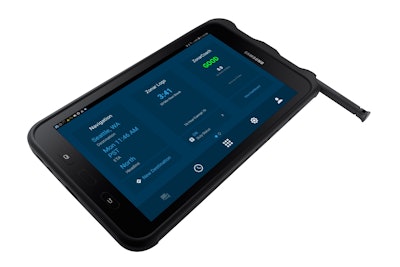 Zonar has made Cummins Connected Software Updates available through over-the-air programming for its fleet telematics platform.
The new option allows fleet managers and drivers who use Zonar telematics services to manage and deliver over-the-air programming to their Cummins engines using Zonar OTAir, a smartphone app.
Fleet managers are notified through the Cummins portal of available updates for specific engines, allowing them to schedule updates appropriately. OTAir includes VIN validation to help ensure the correct vehicle is receiving the correct update.
Drivers can approve updates on their smart phone or tablet and start the over-the-air process.
Fleets that use Cummins Connected Software Updates receive the latest performance enhancements from Cummins without the need of any additional hardware.
Engine updates are typically centered around specific performance improvements that help ensure a fleet's vehicles are always running at peak performance. With Connected Software Updates, fleet managers and drivers can perform engine software updates on a single vehicle or fleet of vehicles while on the road.
Traditional calibration updates can take up to two days and cost hundreds of dollars in labor. Updates through Cummins Connected Software Updates can take as little as five minutes, the company says, when using OTAir.
"The collaboration between Zonar and Cummins helps us deliver on our commitment to provide innovative solutions that ensure fleets with Cummins engines perform at optimal levels," said Todd Mysak, director of business development at Cummins Inc.
For more information on Cummins Connected Software Updates available through Zonar, visit: www.zonarsystems.com/solutions/otair-over-air-ecm-update/