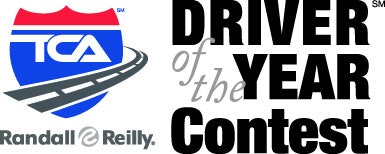 The Truckload Carriers Association has announced the final contenders in its Driver of the Year Contest, which awards two $25,000 cash prizes.
Jesse Dennis, Kevin Kocmich and team drivers Robert and Tracy Roth are finalists for the 2019 Owner-Operator of the Year award. Likewise, Robie Jensen, Randy Kuryk and Don Lewis are competing for a $25,000 prize going to the 2019 Company Driver of the Year, to be announced March 3.
The winner of each contest, who will receive $25,000, will be announced March 3 at TCA's annual meeting in Kissimmee, Florida.
The two runners-up in each contest will receive $2,500 each. The program is sponsored by Love's and Cummins. The Owner-Operator of the Year contest is produced by TCA and Overdrive. TCA and Truckers News produce the Company Driver of the Year contest.
The competition is intended to recognize drivers with strong safety records who've also improved the image of trucking and served their communities. The owner-operator award also recognizes business acumen.
Dennis, of Springfield, Missouri, is leased to Prime Inc., also of Springfield. Kocmich, of Litchfield, Minnesota, is leased to Diamond Transportation System, of Racine, Wisconsin. The Roths, of Coldwater, Ontario, are leased to Erb International of New Hamburg, Ontario.
Jensen, of Fremont, Nebraska, drives for Fremont Contract Carriers, also of Fremont, Nebraska. Kuryk, of Sicamous, British Columbia, drives for Bison Transport of Winnipeg, Manitoba. Lewis, of Republic, Missouri, drives for Wilson Logistics of Springfield, Missouri.