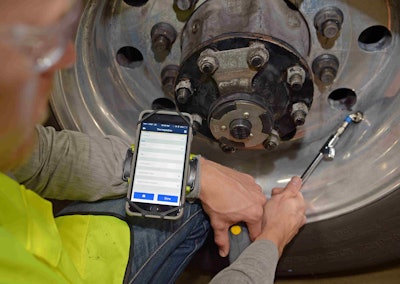 Transportation is a very personal face-to-face business but shutdowns, quarantines and in-office employees now working remotely have strained workflows and time-tested policies.
Carriers and drivers have been forced – in some cases over just a matter of days – to implement new methods and systems to keep business moving, and in order to alleviate some of the financial strains that come with such widespread upheaval, transportation vendors have made some services available for free.
• Carriers moving goods to meet the COVID-19 demand, including food, personal wellness and medical supplies, can register for free Uptake predictive maintenance software. Uptake can immediately start working with fleets of any size that currently utilize a Geotab telematics device, and have either a Pro or ProPlus rate package. Once vehicle data is securely obtained, with the help of AI-enabled predictive maintenance tools, maintenance recommendations will be delivered within days.
"Our technology is uniquely capable of helping in today's climate and we are pleased to make it available for free to those who might benefit," said Braden Pastalaniec, Uptake's vice president of transportation.
• Transflo has introduced a suite of free digital tools to give truck drivers and fleets a single platform for information about how to safeguard driver health and keep supply chains moving during the pandemic.
Driver Assist Task Force is an online resource center where drivers and fleets can ask questions and get detailed answers about limiting the potential spread of the virus, keeping freight flowing, and streamlining business processes in a disruptive environment. Social Sharing Platform is a social channel where drivers can engage with one another and share advice from the road.

Click here to view our full coverage of the coronavirus' impact on the trucking industry from the leading industry publications of Commercial Carrier Journal, Overdrive, Truckers News and Trucks, Parts, Service.
Driver Assist Mobile App integrates health tips, industry news, a messaging platform for drivers and fleets, and details about document scanning, truck stop locations, and Cat Scale integration onto a mobile device.
Driver Assist leverages Transflo Mobile+. Transflo Mobile+ users will automatically gain access to relevant resources. Fleets and drivers who are new to Transflo can download the free app and follow the steps to set up their fleet.
"These new tools are free of advertising and exist solely to help with information and resource sharing for professional drivers and fleets," said Frank Adelman, Transflo president and CEO.
• With many fleet managers either furloughed or working remotely, Quik is offering free video-based truck inspection services. Using the Quik platform, technicians can make a short video highlighting recommended repairs. The video, along with the electronic MPI, are sent to the trucking company or fleet manager who can view the video on their phone and approve the work. Any payments can be made via text via Quik's secure payments platform.
"If the technician performed an inspection of critical system and safety issues and advised the customer of its severity, additional disruption to the supply chain may have been avoided," said Carl Josey, head of heavy-duty trucking division at Quik. "By getting the approval sooner, you can put that truck back on the road quicker and keep the much-needed emergency supplies moving."
• Sleek Fleet, an online marketplace connecting carriers and shippers, is offering a payment turnaround time of 4 hours or less at no charge to the driver.
"Once a driver submits an electronic proof of delivery, we'll pay within four business hours, typically closer to 1 or 2 hours," said Mary Murphy, Sleek Fleet vice president of operations. The average payment time is 30-35 days.
Drivers also have direct access to shippers via an exclusive mobile app for small carriers with 50 trucks or less. The app allows drivers to bid on loads directly, name their price and know instantly if it was accepted or declined.
• Sapp Bros. has temporarily suspended paid truck parking. The independent truck stop chain operates 17 truck stops in Utah, Wyoming, Nebraska, Iowa, Kansas, Missouri, Illinois and Pennsylvania.
• Goodyear CTSC Truck Care Centers are offering free Department of Transportation (DOT) inspections, including a full review of the tractor and trailer, brake systems, tires and wheels, exhaust systems, lighting and more. Goodyear Commercial Tire & Service Centers (CTSC) locations nationwide are expected to remain open to meet critical tire and service needs in states that have issued "stay-at-home" or similar non-essential business closure orders.
Frank Payne, director of Goodyear Commercial Tire & Service Centers, said the chain is taking a number of precautions to minimize the spread of COVID-19 at all its centers "so we can remain open and keep vehicles on the road."
To reduce the spread of illness, he said all centers are following the guidance of the Centers for Disease Control and Prevention and taking a number of preventative measures, including enhanced disinfection, visitor protocols and physical distancing.
• J.J. Keller and Associates is offering Free ELDs and harnesses through April 30, 2020, recognizing that transportation companies may have additional driver hiring or turnover, or likewise new or different vehicles coming into their fleet. Those interested can call 1-833-708-4634.
Also, J.J. Keller has created a website of free COVID-19 Preparedness Resources at https://www.jjkeller.com/learn/pandemic-response with new guidance for rules on Hours of Service, Drug & Alcohol Testing, Medical Cards, and Licensing from the FMCSA.
• Luma Brighter Learning is now giving its motor carrier clients LumaLive, a real-time video meeting tool to conduct orientation and ongoing safety meetings without bringing drivers on site. LumaLive is included at no extra charge with their monthly subscriptions.
"We are here to help our clients by giving them a tool to conduct driver orientation and other important meetings in a live setting," said Dr. Gina Anderson, CEO of Luma. "Motor carriers who are unable at this time to meet face-to-face can now turn on LumaLive and engage remotely."
Luma is also helping its clients by setting up COVID-specific information forms, letters, updates daily in their LMS for drivers at no extra charge.
• Drivewyze has added Pennsylvania rest area "open and closed alerts" to its Drivewyze Safety Notifications service, a free service to carriers subscribed to the Drivewyze PreClear weigh station bypass service. The alerts will automatically pop up starting March 24.
"Finding safe places to park within mandated Hours of Service rules is a daily challenge for drivers," said Brian Heath, CEO of Drivewyze. "Keeping track of which sites are open or closed on the road adds to that stress."
The rest area notifications will be displayed for the duration of COVID-19 emergency, so long as PennDOT rest area parking is limited. The notification format will be familiar to drivers already receiving similar Drivewyze safety notifications.
• Transportation training solutions provider Instructional Technologies Inc. (ITI), is offering a free course for drivers on COVID-19 safety. COVID-19: What Drivers Need To Know helps drivers understand the impact of the Coronavirus pandemic, how it could affect their work and safety, and offers steps to keep themselves and others safe.
"Hauling critical supplies across North America every day, professional truck drivers are on the front lines of the global COVID-19 pandemic," said Dr. James Voorhees, president and CEO of ITI. "It is vital that they know how to protect themselves and others, which is why ITI is offering COVID-19: What Drivers Need To Knowfree of charge. This information will help stem the spread of the virus and keep drivers safe during this critical time."
COVID-19: What Drivers Need To Know covers the most up-to-date information from the Centers for Disease Control and Prevention (CDC) on the symptoms of the Coronavirus, ways to prevent its spread and what to do if you get sick. It also addresses driver-specific concerns, including cleaning or avoiding high-touch areas inside and outside the vehicle; regulatory changes like Hours of Service and CDL expirations; operational concerns like shipper closures; reminders to avoid distracted driving and manage stress in challenging times; and lifestyle changes such as reducing contact in driver lounges, break rooms and at vending machines.