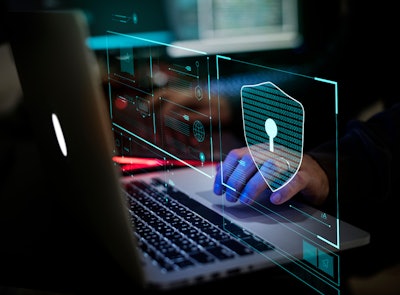 All the coronavirus' implications on a business aren't always obvious at first, especially for carriers that haven't been forced to layoff personnel.
Millions of employees nationwide have been dutifully coming to work everyday, but as the world around them changes – and evolves into increasing levels of uncertainly – the aftereffects of this new reality can weigh heavily on their minds.
Fleet executives, find out how to keep your business safe from hackers.
Experts will share how to best protect your company from hackers amidst this vulnerable time — during our free, virtual CCJ Symposium on May 27-28. Get Details.
"This is a very emotional time," said Dupre Logistics' Chief Information Officer Bob Verret, "and when you're emotional, you tend to be distracted."
Verret will discuss the ways distracted employees can increase a carrier's vulnerability to cyberattack at CCJ's online event, "Upshift: How to Find Opportunities During This Challenging Time." He will be joined by B-H Transfer Vice President of Administration John Wilson and Matt Cacace, Daseke's senior vice president of business systems.
Transportation is one of the five most targeted industries by cyber-attackers.
Wilson's Georgia-based company was the target of an attack in February, just as coronavirus became a buzzword in the United States and before anyone knew what was in store. The company's anti-virus platform diagnosed and shut down the malware attack before it was able to launch, but Wilson noted the initial attack turned out to only be the first wave.
"They decided to wreak a little more havoc the only way they could," he said of the attacker. "Somehow, they got into our backup on that one. Deleted it, and on the way out turned on Microsoft's BitLocker encryption."
In encrypting the carrier's files, "that effectively wiped the entire server out," Wilson said. "We couldn't get on it, of course. We didn't have that 42-bit key."
B-H Transfer was able to recover the files with minimal disruption to the operation, but it took almost two weeks to untangle the mess the frustrated hacker left behind.
As states begin to re-open and a new normal begins to emerge, the bullseye on trucking's technology infrastructure will only grow larger. According to Mimecast, there's a greater than 95% chance that cyberattacks will increase after disruptive, fear-inducing events. Keying in on the personal concerns of employees can be critical, especially in times when a carrier's business seems to be crumbling around them.
Fleet executives, hear from carriers who've rebounded after disaster.
Carriers who've clawed their way back from disasters share what they learned from that experience, and how they've handled it going forward — during our free, virtual CCJ Symposium on May 27-28. Get Details.
Brian Fielkow, CEO of Jetco Delivery & executive vice president of The GTI Group, said it's important to acknowledge that employees have personal concerns due to the crisis, adding "if you think the cell phone is a distraction, consider the impact of COVID," he said. "It's a major distraction. None of us is running right now with perfect clarity the way that we would have a month or two ago. You have to adjust your style to manage the distraction."
Fielkow, also part of CCJ's "Upshift", will discuss the impact Hurricane Harvey had on his operation in 2018, how the strategies developed post-hurricane have helped guide the fleet through COVID and the lessons he plans to carry forward in managing future disasters. He will be joined by Florida Rock & Tank Lines Vice President of Safety & Risk Management Jim Anderson – who, similarly, will discuss disaster response learnings from Hurricane Michael – and Liquid Trucking's Evan and Josh Schmidt, whose Nebraska-based carrier was impacted by a generational flood last year.
CCJ will host an online event, "Upshift: How to Find Opportunities During This Challenging Time," May 27-28. Registration to the event is free for carriers. Visit www.ccjsymposium.com