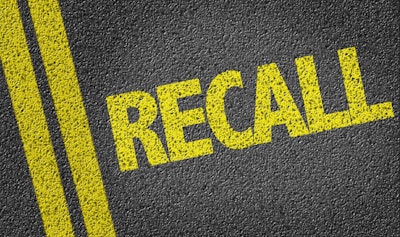 Trucking news and briefs for Monday, July 13, 2020:
Daimler recalls more than 160k Cascadias; Volvo issues small recall
Daimler Trucks North America is recalling more than 160,000 Freightliner Cascadia models for an issue that could affect the trucks' automatic braking systems, according to National Highway Traffic Safety Administration documents. Additionally, Volvo Trucks is recalling a small number of trucks for improperly labeled gross axle weight ratings (GWR).
Daimler's recall affects approximately 164,317 model year 2017-2021 Cascadia trucks. DTNA says the single brake modulator valve may be affected by chemical corrosion, which can slow down the release timing and cause the brakes to pull to the affected side during automatic braking events.
Daimler will notify owners of affected trucks, and dealers will perform repairs for free. Owners can contact DTNA customer service at 1-800-547-0712 with recall number FL-855. NHTSA's recall number is 20V-390.
The Volvo recall affects approximately 89 model year 2018-2021 VNL and VNR models in which the GAWR for the rear drive axles stated on the Federal Certification Label exceeds the actual rating of the wheel hubs.
Volvo will notify owners and send corrected replacement labels for free. Owners can contact Volvo customer service at 1-800-528-6586 with recall number RVXX2002. NHTSA's recall number is 20V-384.
Howes launches sweepstakes to celebrate 100th anniversary
Lubricants producer Howes has launched the first of two sweepstakes as part of the company's 100th anniversary celebration. The Howes "From Our Family to Yours" sweepstakes is open to drivers who purchase any Howes product.
To enter, photograph the receipt and text it to 413-299-2020 in the U.S. or 705-410-2020 in Canada. You will then receive a link that enables you to spin the Howes Prize Wheel to see if you are an instant winner.
Hundreds of prizes will be awarded throughout the contest. Grand Prize winners get the chance to open the Howes Prize Vault, where they can choose their prize. For the first phase of the sweepstakes, prizes include an ultimate backyard makeover, a full size off road UTV, a supreme truck makeover or $5,000 in cash.
The first phase of the sweepstakes runs from July 1 through Sept. 30, and the second runs from Oct. 1 through Dec. 31.