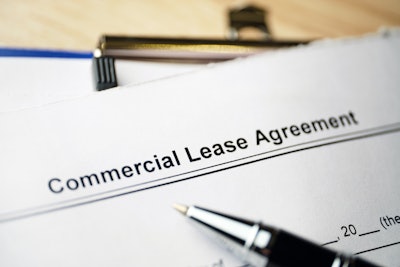 The Equipment Leasing and Finance Association (ELFA) revealed its top 10 equipment acquisition trends for 2021, revealing an expected investment of more than $1.8 trillion in capital goods or fixed business investment, such as trucks, this year through a majority of lease programs.
The second quarter last year was a historical low-point, but stimulus money and a resurgent freight environment (and accompanying rate spike) increased capital expenses. "The propensity to finance equipment is higher than it has been over the last two to three years as long-term interest rates have fallen sharply," the ELFA wrote.
About 217,000 Class 8 trucks were ordered in 2020, and forecasts this year call for between 250,000 and 280,000. Most lean toward the higher end of the range. Construction equipment investment should improve with increased demand for single-family homes, and ELFA suggests trucks will get a boost from demand for over-the-road transportation as consumer spending strengthens throughout the year.
With order books filing up – and with questions swirling around additional stimulus, vaccine efficacy and political turnover – Fleet Advantage Vice President of Portfolio & Manager of Transaction Management Team John Rickette noted how carriers elect to acquire new assets will matter more than ever.
"Especially during a difficult economy, the historical mindset is for long-term ownership of a truck, but our Life Cycle Cost Management (LCCM) data continually proves that is not beneficial," he said. "Shorter life cycles driven by leasing allow for greater financial benefit to investment periods, and allows organizations to constantly replace with newer, safer trucks. All of this provides greater bottom-line savings while remaining competitively positioned in the industry."
ELFA President and CEO Ralph Petta noted the equipment finance business, overall, showed remarkable resilience and durability in 2020, despite cumulative new business volumes falling 6% compared to 2019. "In fact, anecdotal reports from some ELFA member organizations indicate that 2020 was a record year," he said.
Fleet Advantage's latest Lease versus Ownership Analysis of heavy-duty truck equipment shows an after-tax advantage to leasing tractor equipment.
Fleet Advantage analyzed the total costs associated with purchasing an asset, including the upfront cost of the equipment, depreciation, taxes and resale at the end of its useful life result in an immediate $67,714 cash outflow. Total cash outflow associated with leasing a truck asset are the fixed annual costs in the form of lease payments resulting in a net present value of $62,182 – an after-tax advantage of $5,531 toward an organization's bottom line.
For the purposes of the comparison, Fleet Advantage used a 2021 model year Day Cab truck on a five-year term costing $100,000; 100% expensing in the first year of the asset's useful life; a resale value of 26% at the end of the asset's useful life; sales tax of 6%; federal tax rate of 21%; lease rate factor of 1.390%; and a discount rate of 4%.
Looking back on the end of 2020, I think many of us expected 2021 to come out of the gate a little hotter than it has but many fleets were inspired enough to place orders for new trucks and trailers hoping to capitalize on a heating market. For carriers still reluctant to jump into a new truck head-first, leasing presents an attractive option to get into a new asset with some backend savings.