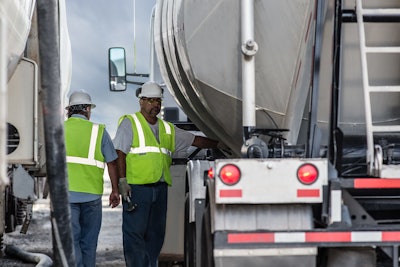 Acquisitions in the trucking industry show no signs of slowing down, especially in niche sectors where carriers are competing directly, time and again, for the same customers and drivers.
Companies with similar business models, leadership philosophies, complimentary freight lanes and equipment are the ideal targets for buyers. In many cases, drivers are what buyers value most, but there are no guarantees they will stay.
US Transport, a tank carrier of dry bulk materials, has acquired 16 companies under the ownership of Chief Executive Steve Nelligan. The most recent was Havens Trucking on Jan. 1, 2021.
Denver-based US Transport has a specialized fleet of tank trailers with freight that has been mostly comprised of dedicated contracts in mining, utilities, construction and 60 different dry bulk commodities to various end users in six states.
Havens Trucking, also a dry bulk carrier, had its headquarters in Albuquerque and a terminal in Farmington, N.M. The fleet brought 92 power units into US Transport's fleet of 165. The combined company now has about 250 tractors, and an owner-operator fleet that expands up to 40 trucks during peak seasons.
As with previous acquisitions, Nelligan said the main goal for number 16 was to retain the drivers, mechanics, dispatch, management and office support staff.
Before the deal was finalized or announced to employees, Nelligan formed a 15-member integration team on Dec. 1, 2020, with key managers from both companies. From that day forward, the team held daily 12 p.m. standup meetings to ensure that the people systems, pay, training and other integration details were being covered at the ground level, Nelligan explained.
Driver retention was a main goal, he said, and the first item on the agenda was to ensure that driver pay would be the same or more for new drivers. Both companies already were paying drivers on a percentage of load revenue.
Devising a communications strategy
Jason Crowell joined US Transport as recruiting and retention director in November 2020 when the two sides were discussing the acquisition. During the job interview, Crowell recommended the company use a communications tool to gather anonymous feedback to help improve driver retention.
Crowell recommended the WorkHound platform he had used at a previous employer. Fleets use the cloud-based platform to send brief surveys to smartphones of drivers and other workers to share anonymous feedback as well as praise, problems and ideas.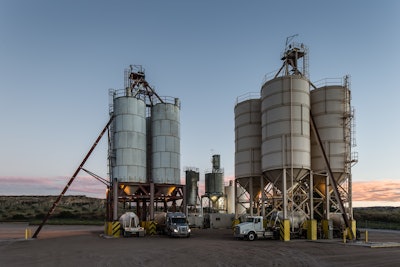 Crowell was brought into the acquisition team in mid-December and received a green light from Nelligan to bring WorkHound onboard immediately to help management understand what the acquired workforce was thinking.
As long-term competitors, employees for both companies had developed "deep feelings about whose business model made the most sense," said Chuck Johnson, US Transport's vice president of Operations South.
The integration team did not anticipate the news being welcomed by the rank and file. "We knew it was going to be a period of shock and awe," Johnson said. "There was that moment that we had to get through, where we had to convince everybody to take a deep breath and let the dust settle."
Drivers and employees had entrenched loyalties, much like the fans of NFL rivals.
During the acquisition, the focus has been to "find a way to create a common ground, and get past our different [team] jerseys, and get down to the things that are important to the driver and making them feel good about the work they are doing," Johnson said.
By using WorkHound, management has been able to discover areas that matter most to drivers, mechanics and other employees. Management assumed that pay would be the top concern during an acquisition, but the feedback said otherwise.
"WorkHound allowed us to work on driver issues with more data, and more feedback," Nelligan said. The management team has used rankings of work-related issues by WorkHound to address the most critical areas first, "because we really value the driver," Nelligan said. "The feedback enables good, transparent discussions. That's what I'm about."
Themes that emerged as top-of-mind concerns for drivers from surveys had more to do with company culture and a sense of belonging, Johnson said.
"Communication with all of our team is important to us," Johnson said. "We want to create an atmosphere where drivers feel they belong to part of something bigger than themselves — a cause — that is more than just waking up and getting a paycheck."
With data analysis that identifies common themes from the survey responses, Nelligan, Johnson and other managers have been sending regular "broadcast messages" to drivers through WorkHound and the fleet's PeopleNet mobility system. The messages address important topics to everyone in the organization.
In 2020, US Transport was able to reduce driver turnover by 20% in its fleet. During the first 45 days of the acquisition, it has retained all but three drivers from Havens Trucking. Crowell plans to continue using WorkHound as part of the company's retention toolkit with a goal to reduce turnover another 20% this year.