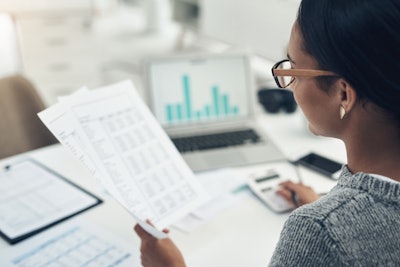 The transportation industry has been rapidly changing for decades.
With all the disruption it's easy to forget that it wasn't always this way. The transportation industry experienced gradual evolution for most of its modern history, incremental improvements to industry staples like airplanes and automobiles.
Times are different.
From autonomous vehicles to space exploration and blockchain logistics, both the pace and intensity of disruption have accelerated.
What makes recent changes fundamentally different is that the boundaries of the industry itself are blurring, closely tying transportation to other industries like technology, energy and risk management. An argument might be made that there is no longer such a thing as "the transportation industry."
This poses a challenge for transportation leaders.
The blurring of industry lines will demand that transportation leaders be comfortable with "dwelling at the borders," leveraging the disruption across different industries to find new ways to create value for customers. But this is precisely the problem. One of the biggest hindrances to becoming an effective border dweller is the "curse of knowledge." The curse of knowledge is when we let industry orthodoxies inhibit our ability to create innovative value for customers.
The transportation industry is rapidly changing. Are you?
Here are three key skills every leader needs to strengthen to ensure that their organizations don't not only survive but also thrive through rapid change:
Ask more and better questions
Richard Branson once said that "innovation happens when people are given the freedom to ask questions and the resources and power to find the answers." Leaders need to encourage — and model — the use of questions to challenge industry orthodoxies and processes. One of the most powerful questions that can be asked is, "What if we were to start over today?" What would we do differently in our organization? Why?
Feel the pain
A mentor once told me, "Don't innovate. Solve problems." It's powerful advice.
Too often, we focus on being "innovative" and lose track of the ultimate focus of innovation – solving problems for stakeholders. Border dwellers spend time with their stakeholders to better understand their worlds and feel their pain. Do something unconventional — maybe spending a day working in your client's operations or interviewing front-line workers about their everyday pain points.
Experiment, experiment, experiment
When you sense that there might be a better solution to a problem, let the data do the talking by leveraging the power of small experiments.
Border dwellers know that most of the time, "breakthrough" innovation occurs through a series of learnings gained from small experiments. Don't focus on becoming the next Uber or Tesla by betting everything on a potential "home run." Uber and Tesla didn't!
No one can predict exactly where the transportation industry is going next. However, armed with a "border dweller" mentality, leaders can be assured that wherever it goes, they will be ready.
Drew Yancey, PhD is a partner at InCite Performance Group, where he helps leading organizations create new growth paths in rapidly changing markets. His career started in the transportation industry as the Director of Strategy for a Top 50 Foodservice Distributor, helping lead the company through its acquisition by a Top 5 Distributor. After that, he became CEO and led the turnaround of a produce merchandising and logistics company. He then was a consultant at Clareo, advising Fortune 500 companies across a range of industries. Drew has a Master of Divinity from Denver Seminary, an MBA from Texas A&M University, and a PhD from the University of Birmingham (UK).