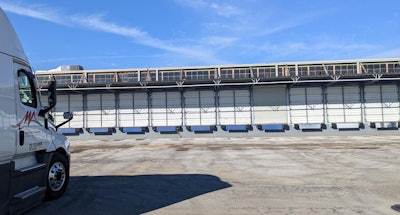 West Side Transport (CCJ Top 250, No. 165) is opening a new logistics hub in Chattanooga, Tennessee, facilitating the Cedar Rapids, Iowa-based dry van carrier's expansion into the southeastern U.S.
The Chattanooga facility – West Side's eighth location – will allow the 550 truck and 2,100 trailer, asset-based trucking, logistics and warehousing provider to continue its strategic growth across North America and "strengthens West Side's truckload asset network and the new warehousing opportunities provide a solid foundation for us to deliver the premium service our customers expect and deserve," said Jim Russo, vice president of sales.
Chattanooga joins West Side terminals in Cedar Rapids; South St. Paul, Minnesota; Glenwood, Illinois; Canton, Michigan; Columbus, Ohio (two locations) and Indianapolis.
Chief Operating Officer Ron Joseph noted the Chattanooga facility "not only gives us an opportunity to provide a home daily position (for drivers) but also allows West Side the ability to connect with our drivers domiciled in Chattanooga and surrounding areas. Our main concerns are providing a quality paycheck, getting the driver home, treating every driver with the respect they deserve, and having a terminal located near our driver base," he said. "This facility will help us in accomplishing these goals."