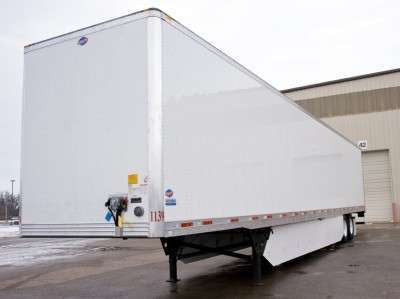 Utility Trailer Manufacturing Co. has designed two new U.S. Environmental Protection Agency SmartWay-verified side skirts. The Utility Side Skirt 120 (USS-120) and Utility Side Skirt 160 (USS-160) are created with galvanized high-tensile steel braces designed to be virtually indestructible and can be "bent" back to their original shape if damaged. For optimal durability, the bracing system has been designed to allow the side skirt to flex both inward and outward.
Both side skirts also are designed for exceptional strength and performance. The USS-120 and USS-160 are created with UV-protected one-piece fiberglass-reinforced plastic and mounting to the support leg wingplate. Both devices also are California Air Resources Board-compliant for California operation; the USS-120 as a standalone device is CARB-compliant for refrigerated trailers only.
The USS-120 is SmartWay-verified to achieve greater than 4 percent fuel savings, and the USS-160 is SmartWay-verified to achieve greater than 5 percent fuel savings; actual fuel economy gains may vary for both designs. Additionally, EPA SmartWay has classified the USS-160 as an advanced side skirt, which allows truckers to use them without any other aerodynamic device on dry vans.