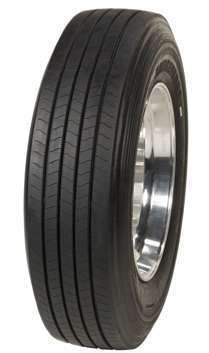 Bridgestone Bandag Tire Solutions' Bandag-brand B197 trailer tread is patterned after the Bridgestone brand R197 trailer radial for fleet customers seeking a seamless choice of new tires and retread designs.
The B197 tread, built for long life, combines innovative compounding and a classic straight-rib tread design, Bandag's longest-wearing 11/32-inch-depth product, facilitating added cost per mile.
The Bandag B197 is available in sizes that fit most trailer tire casings: 210mm, 220mm and 230mm.