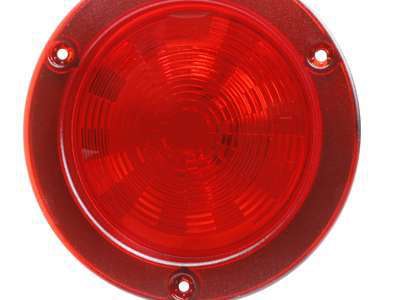 Grote has added integrated flange four-inch stop/tail/turn and dual-system back-up lamps to its SuperNova NexGen LED line. The lamps feature a one-piece integrated flange design that mounts directly to the surface of a vehicle, eliminating the need for accessory mounting brackets or grommets.
The lighting systems come with a cushioning gasket seal that function as a shock-absorbing mechanism while helping to keep water and debris from getting behind the lamp. The design also incorporates a hermetic lens-to-housing seal that helps resist moisture intrusion and component corrosion.
The lamps have durable acrylic lenses and housings composed of hard-coated polycarbonate material and are available with hard-shell and male-pin termination options, which allow them to make use of existing pigtails for installation flexibility and retrofitting.