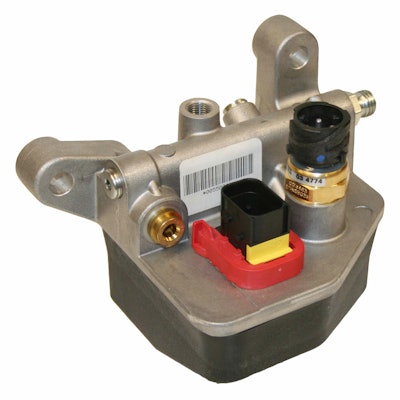 Parker Hannifin's Fluid Control Division designed its hydrocarbon dosing system to help diesel engine manufacturers and suppliers meet global emissions standards for particulate matter and nitrogen oxides.
The system, which can be used in a variety of medium- to heavy-duty diesel engine applications, is designed to control the dosing of diesel fuel into the exhaust upstream of the diesel oxidation catalyst to allow efficient regeneration of the diesel particulate filter; it eliminates the need for injector cooling lines while offering atomization for improved fuel evaporation.
The system helps reduce unwanted fuel coking at the nozzle by utilizing air purge sequencing, while its valve control manifold can be mounted away from high-temperature and high-vibration exhaust areas to help improve reliability.