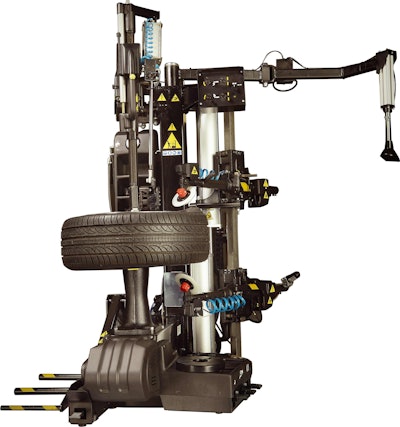 The John Bean ATC 900 Dual Bead Breaking Tire Changer is leverless to help prevent tire bead and sidewall damage. Featuring an electronic sync dual bead breaker, the ATC 900 has a laser pointer for more precise mounting tool positioning, plus an electronically synchronized dual-disc bead breaker with servo drive to help a technician maintain a safe and ergonomic body position.
The tire changer has center wheel-clamping capability to facilitate easier, more accurate wheel mounting and precise centering to help prevent rim edge contact with the mounting tool. Center piloting is designed to allow for center hole clamping using a cone and quick nut, while the two-speed system helps provide both precision and productivity for mounting and demounting.
For more information, go to www.johnbean.com.