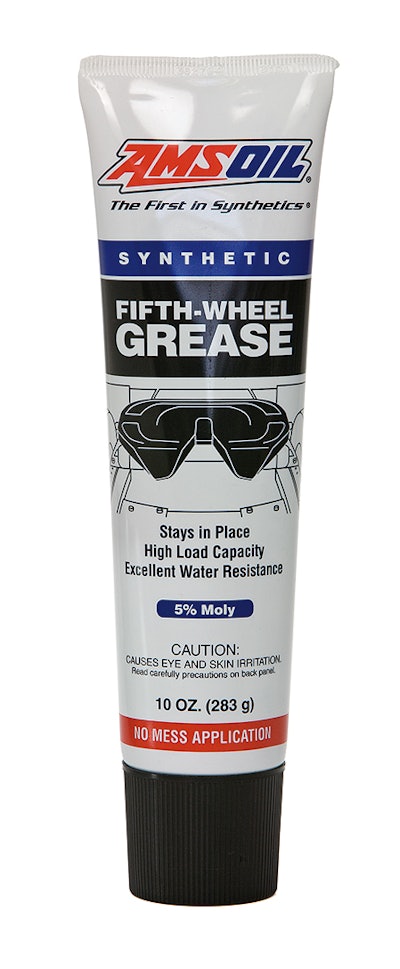 Amsoil's Synthetic Fifth-Wheel Grease is a heavy-duty lubricant engineered to provide protection and performance against wear and corrosion while withstanding high loads and pressures.
The grease, available in a squeeze tube, is formulated to stay in place and resist water washout, providing long service life.
For more information, go to www.amsoil.com.