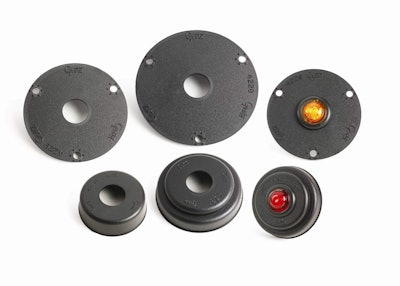 Grote's adapter brackets for its LED MicroNova Dots are designed to provide an easy-to-install method for upgrading a vehicle equipped with older incandescent clearance/markers.
The black polycarbonate brackets have a ¾-inch hole that allows an LED MicroNova Dot equipped with a standard grommet to be pressed into an existing 2- or 2½-inch grommet with no change to the vehicle's mounting surface.
For more information, go to www.grote.com.