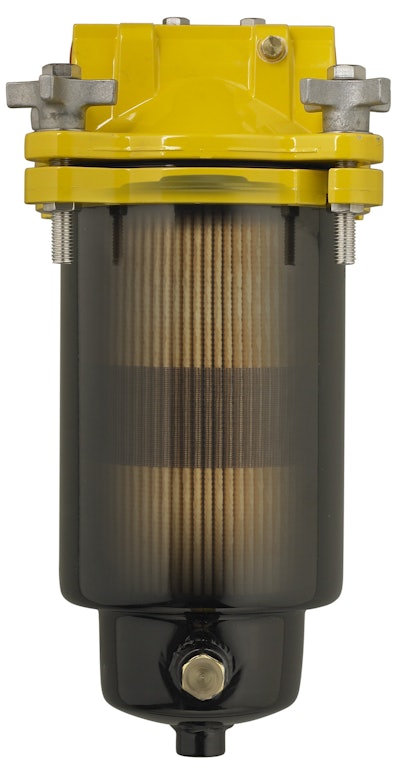 Parker Racor's FBO Fuel Filter and Water Separator Assembly is designed to meet tough hydrocarbon refueling conditions for high-flow applications while providing easier filter changeouts.
The unit is used for fuel dispensing pumps or as a primary fuel filter and water separator on a large diesel engine, or in bulk fuel handling, fuel transfer and other higher flow applications. It also can be used on mobile refuelers or installed in refueling cabinets.
For more information, go to www.parker.com.