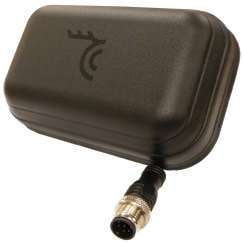 Hirschmann's Iridium Transceiver Antenna System is designed for high performance and is paired with the Iridium 9602 modem, a tracking and monitoring device that allows the ITAS to communicate outside of traditional cellular and terrestrial communication networks by using Iridium's 66 Low Earth Orbiting satellites.
The plug-and-play ITAS also features power regulation and serial communication interface to integrate global short-burst data communication. All of the unit's components are under one housing.
For more information, go to www.hirschmann-solutions.com.